Props Playlist
The Props Playlist is designed to give recognition to the artists who have produced great music videos that no one has seen yet! We explore the depths of YouTube to find new music videos that we think deserve +props. All of these videos currently have under 500 views, but we'd like to change that. We don't focus on any particular genre, so be sure to check out the whole list. We also accept submissions. Email us at [email protected]!
1.) N-Deaux – "40's N Da AM"
For anyone who has ever appreciated, the refreshing taste of a 40 oz in the morning, this clownin' Hip-Hop joint will have have your head bumpin'. Shout out to Chi Town.

2.) Leyeux – "On Your Side"
This funky addition to the Props Playlist is an instant classic perfectly designed for cruisin' in your whip. Why can't she just see that Leyeux is on your side, girl?
3.) Mote Dogg – "Spaceship Party"
No way this music video is still under 100 views. Shoot a Tweet out Mote Dogg! This song goes hard, and his producer has real talent. For a low budget music video, it has some pretty sharp looking shots. Give this song a spin, and add it to your playlist for your next pregame.
4.) E.S.G & Will Lean – "One Deep With My Cup"
The hook goes hard on this song, and you know CyberProps appreciates a nice hook. This song goes hard. The quips and whips in this video escalate this music video to a PROPSWORTHY status. Shout out to Pimp C.
5.) Speech Machine – "Blue and Green"
This progressive alternative rock jam possesses a unique sound and psychedelic cinematography. Had to sit in silence and reflect on my life for a minute after watching.
6.) BRUUS – "Flattery"
Oh no! Straight out of Cabrini-Green, this remix to some Kanye bangers hits you with heavy lyrics & swaggy cinematography. Just listen to the kids bruh!
7.) Roger Street Friedman – "You Are Not Alone"
Super impressed by this song and music video. Packing a powerful, positive lyrics and a some dirty instrumentals, you will dig this music video no matter what genre you frequent. And I just want to let you know… you are not alone.
8.) Vincent Russo – "No Ordinary Girl"
So this our only Pop hit of the day, but we got to give this guy mad props for producing this instant panty dropper. Keep doing your thing Russo.

9.) KARMIA – "Before My Eyes"
Direct from Helsinki in Finland, we have this Alternative Rock banger from KARMIA. This music video is an experience. This band has a fashion style like I've never seen, and their sound is equally as unique.
10.) Porch Lights – "I'm a Ghost"
From Provo, Utah we get this wild music video with crazy choreography and a catchy song. "Take these little bones home…"
Let us know what you think at [email protected]!
Download our Social Recognition App!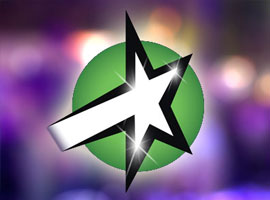 Latest posts by CyberProps
(see all)