Have you ever seen a movie so good, you just can't get enough? You sit there at the end wondering what happens next? There has to be more right? It can't just end like that! Here are some of our favorite movies that we believe deserve a sequel because the first ones were so propsworthy, we couldn't help but want more.
Inception – DID THE TOP FALL OR NOT? It can literally be 30 seconds, I don't care, I just need to know. Tell me it was all a dream, tell me Dom and Mal and the kids are actually just running around on that beach building sandcastles you washed up on. But don't take back Ellen Page and JGL being a couple. That's my favorite part.
Jumper – What happens to the family dynamic that now his mother is looking for him… Will his sister help him or also hunt him? Seriously this movie is greatly underrated and needs a three movie saga. If Paul Blart Mall Cop, Bring It on, and Tyler perry can keeping making movies then Jumper needs at least two more sequels
Boyhood – We already have the title for you: Manhood. Boyhood was filmed over a 12 year period following the development of Mason Evans from age six to eighteen. But why stop there? Don't be quitters, film the next 25 years of his life. The movie ends with Mason skipping out on Freshman orientation to take shrooms and go hiking with some girls. That's the start of a new chapter, and a new sequel. You've developed the characters, now it's time to expand. I don't want this series to stop until Mason's playing shuffleboard and hitting on his water aerobics instructor in Naples, FL.
Billy Madison – Billy Goes to College: It might be tough for the 49 year old Adam Sandler to revert back to his college physique, but we'd love to see him learning Differential Equations in a 400 person lecture, what antics he'd pull to get the tenured professor to let him pass, and whether Veronica Vaughn becomes the sorority house mom. Idea for the 3rd movie in the series: Billy Gets His MBA.
Superbad – If they got into all that trouble in high school, just imagine what they can come up with in college. Did their bromance withstand the test of going to different colleges? Will Seth ever stop drawing dicks?! It would be fun to find out when Seth, Evan, and Fogell reunite for a Superbad high school reunion sequel.
Mr. and Mrs. Smith – Do they form their own agency? Do they adopt 7 children from Africa and tattoo their coordinates all over their bodies and raise their children to become the newer, hotter version of Spy Kids? Come on Brangelina, we want to see more!
Forrest Gump – Tell us all about Junior's life. We want to know if he lives in his father's shadow or breaks out on his own. Is he as honorable as Forrest? Does he run too? How does Little Forrest learn more about Jen-nay, his mother? TELL US MORE.
Office Space Meets Ferris Bueller's Day Off – Ferris joins a software company called Initech and he and his coworkers can no longer stand sitting there, so they decide to ditch work for a day. They steal the bosses' Ferrari, pick up Cameron from his job at Wall Street and somehow end up in a parade. The plot is the exact same, just Ferris & Peter sharing the limelight with the Initech cohorts. You're intrigued, you know you are.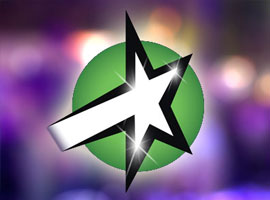 Latest posts by CyberProps
(see all)