Props: Fathers & Father-Figures
A father is respected because
He gives his children leadership…
Appreciated because
He gives his children care…
Valued because
He gives his children time…
Loved because
He gives his children the one thing
They treasure most – himself.
With today being Father's Day, most folks will be taking time out of their busy
schedules to spend time with their biological fathers. However, I feel it is important to appreciate and cherish the other men in our lives who may not have the biological title of "father". Michael Bluiett, better known as Puba, after the Flintstones "The Grand Puba," has been one of the biggest father-figures and role models in my life. He was legendary around Indianapolis Cathedral High School basketball games for sporting a moccasin hat on his head and a large Nikon camera around his neck.
But even before those days, before all the glitz and glamour of high school and college basketball,
I remember a man who took the time to shape and mold a big-headed boy into someone who could one day have a substantial impact on society. I remember the man who took me to preschool and elementary school almost everyday; the man who brought me toy cars and other presents when I bawled my eyes out because I was scared or because other kids made fun of me; the man who attended every elementary school play and sporting event I have ever been apart of (even during the time where I wasn't very good); the man who all my classmates and friends considered the "coolest grandpa of all time". I mean, literally, he is the only man I know that can rock a dead animal on the top of his head to 100+ basketball games and never get a funny look or rude comment from any parent.
Puba is the man who, in so many ways, has helped to financially support me so that I could pursue my dreams without worry or fear. Puba, you showed me it was okay to be bold and confident in my skills and abilities. You showed me that it was only right to be myself. You have helped shape and mold me into someone that will truly impact society in a positive manner. I am forever grateful that God has given me the pleasure to call you my grandfather, and I only hope, someday, that I can make you as proud of me as I am of you. Salute.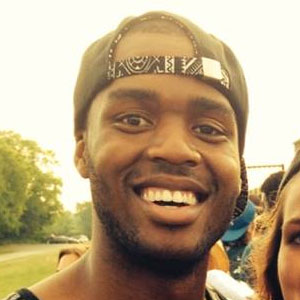 Latest posts by Errick Peck
(see all)