We've heard some good advice this week about life lessons and tough decisions you'll have to make in your twenties, so we decided to take it a step further and ask the experts. We've interviewed several of our friends and family and asked them if they could relive their twenties, what would they have done differently or told themselves that then that they know now? Below are their answers:
Care about school. Yes it sounds corny and the party sounds amazing, but life will be a lot easier with a degree and a high paying job than without one.
Find a career path that you are passionate about. The career path you chose as a teenager may not be as fulfilling as you once thought. Don't be scared to change paths or even go back to school. Life will be much more enjoyable when you love what you do. Interview for a lot of jobs or consider a lot of options. Don't settle for one immediately just to get it out the way; you never know what you're passing up.
Date around. There's no rush to get married and have a family so don't get tied down at a young age. Have some fun while you can, but don't be stupid – use protection.
Marry only once and be sure it's someone you whole-heartedly love. You have to spend the rest of your life with that person. Don't be in a rush because all of your friends are getting married and you don't want to be left out. Please refer to advice #3 & 16. Relationships need trust and devotion to concur the life's struggles that await you.
Party while your liver can still take it and your hangover isn't detrimental to the rest of your week. The hangover only goes downhill from here.
Question everything. Just because something is the way it is does not mean it's the best or right answer. Everything you deem normal in life was created by another human being. No one is perfect and we live in a very flawed world. Insecurities still exist in many mature adults.
You don't have to say yes to every invitation. Sometimes it's nice to stay in and recover.
Move out of state. Experience something new.
Travel far and wide and often. You only get 3 weeks vacation once you graduate.
Don't be scared to be yourself. Everyone is beautifully unique with their own strengthens and weaknesses. Trust your intuition and speak your mind. Be as goofy or as serious as you want. Try not to judge others to allow personal, creative expression. Remember you are imperfect and try to be humble.
Call or text your parents at least once a week. They really appreciate hearing from you.
And your parents actually do know what they're talking about, so listen to them. But learn how to respectfully disagree when necessary.
Take big risks, time is on your side.
Don't be reckless with other people's hearts, don't put up with people who are reckless with yours.
Save some cash. It'll help relieve some stress if you get in a jam later on.
Sometimes the smartest thing to say is to not say anything at all. There's a time and place to stand up for yourself, so be smart about it.
Network often. These days sometimes who you know is more important than what you know.
Life is not a set path but an ever-changing journey. Too many people get caught up in a linear path of progression dictated by societal norms. Go to high school; pick a career-path to pursue for the rest of your life; attend college; graduate and find a nice job; look for a girlfriend; move into an apartment with your girlfriend; get engaged; get married; and buy a modest house. People stop following their passions when they get caught up in these linear progressions.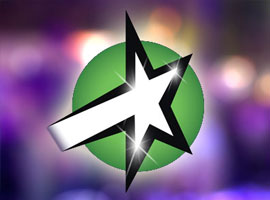 Latest posts by CyberProps
(see all)