Props: Karrueche Tran.
So I definitely got to give props to Karrueche Tran. Let's just call her "K-Tran". K-Tran is an American model, and more notably Chris Brown's new girlfriend.  I have to shout out this woman due to my little run-in with her this weekend in the VIP area of a club here in Arizona. I was invited to the club by her manager who asked me to come and join him at the club. I was not quite sure if I was in the mood to go out and socialize. However, when someone offers you something for the free, you turn down nothing but the television so they can hear you say, "Yes, I'm on my way."
After taking my taxi to Scottsdale where Club Revolver is located, I saw that there wasn't really a line or anything. I was hoping it wouldn't be a dry night. I started questioning if people even knew who K-Tran is? I suppose most people don't until you say "Chris Brown's girlfriend." But hey, get it how you live.
When I arrived, I was escorted to the VIP through the crowd of almost thirteen people. Everyone wanted a piece of me. It was very hard to get through…….. ok, obviously I'm exaggerating. In reality, the club had a decent amount of people in it but it was still feeling a little dry. But when I stepped into the VIP and saw K-Tran, I was actually stunned at how beautiful this woman was in person.  I almost spilled my drink looking at her (
figuratively speaking of course… you don't spill good liquor. I don't care who it is.)
My encounter with Chris Brown's Asian goddess was very pleasant. She was very sweet, smelled like fruit from the Garden of Eden, and looked better than every woman up in any club in Arizona that night. I would even go as far to say she might be a little better looking than Rihanna. The woman is simply gorgeous and any man would want her on his team. We had a very nice little conversation while I was sipping on some Champagne and another chat over some Hennessey on ice, (which had me lit up like a firecracker on the 4th.)
At a certain point my song came on, so I very rudely interrupted our conversation, and began to start chanting "ounces, ounces…..ounces, ounces", as she laughed at my foolishness. All in all, the woman is fine as hell. To Christopher Brown, props should actually go to you. (Rihanna AND K-Tran, goddess of the Asian Persuasion… I am not mad at you.) Let's just hope that while you are locked up, in contrast to your hit song, **these hoes "stay" loyal** . Props to Karrueche Tran aka my girl K-Tran.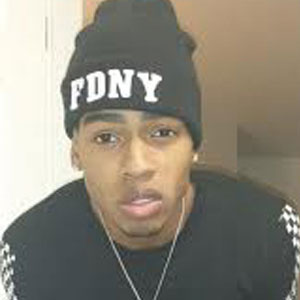 Latest posts by Denzell Miller
(see all)