Yesterday comedy lost a truly amazing individual. Robin Williams, notable actor and comedian, passed away at age 63 yesterday, and we at Cyberprops believe he embodied so much of what we stand for: respect, gratitude, energy and laughter. The Cyberprops team wanted to honor him by sharing our favorite Robin Williams movies. Props to you, Robin Williams, for all the joy you brought the world through your humor. 
---
These days if more than two thousand people have heard of someone, it makes the national news when they die. However, this time was different. I was legitimately upset when I heard about Robin Williams passing because I have enjoyed his work as an actor for years.
I could list all the movies and memories he has created over the years, but to give you time to read what others feel as well, I'll just highlight two of my favorite films.
Jumanji managed to capture the essence of a young boy trying to please his demanding father and become a man. Who walking this earth can say they've never felt as if left alone to fend for himself in a jungle? Although today, in real life that jungle is made of concrete. I still wish a real life version of that board game existed (sans deadly tigers and hunters).
Patch Adams: a clown doctor. Patch Adams taught us the healing power of laughter, and sometimes funny anecdotes are the best antidotes.
Maybe that's why we should joke now. Joke not about the death of Mr. Williams, but laugh in fond memory about his life.
Robin was also a riot off of the silver screen.  He was always entertaining, even on talk shows. I remember when he would go on Jay Leno or Conan and entertain the crowd with antics or funny stories. The energy he brought was unparalleled. He didn't use the time to blatantly plug his upcoming movie. He'd stand on the chair, do goofy, loud impressions and captivate the audience.
Real. Raw. Entertainment. Like his stand up material. If you haven't checked that out you should give him that hour and a half. It's so energetic and truthful you can't help but get enthralled by the humor he sees in the world. Props for pointing it out, Robin.
-David Page
---
Robin Williams…I still can't believe that you're gone. One of the very few comedians that made movies that will last a lifetime. Two of my very favorite were Flubber and Mrs. Doubtfire. Flubber was the one movie that you could watch with your family over and over and still laugh every time like it was your first time watching it. Then there's Mrs. Doubtfire, an all-time classic. Mrs. Doubtfire, which made $441,286,195 in the box office, is one of my all-time favorite movies. Robin, it's very sad to see you leave, but I hope you're in a happier place. I regret that I never got to meet you in person, but after watching your films I feel that I already have meet you. Lastly, in memory of you I would like to quote one of your most famous lines from Mrs. Doubtfire. "Toodaloo!"
-Will Miller
---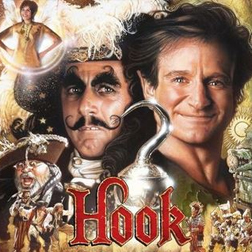 My favorite Robin Williams movie started as Aladdin and became Hook in time. Aladdin is such a classic. Who wouldn't want to be a kid who never has to work and gets to camp every night? And then you get the good fortune of having the Genie on your side to give you three wishes of almost whatever your heart desires? It's too good to be true! And if that wasn't enough, you get the princess at the end of it all! I'm a straight female, but I'll admit, Jasmine's hot. As I grew up though, I was obsessed with Hook. It's a grown up version of Peter Pan. Not only do you get to go to Neverland and never, ever, ever grow up, but you can shout RU-FI-OOOOO or BANGARANG at the top of your lungs. Lost boys, Pan's back! Robin Williams never grew up, he was a kid at heart. I don't think Robin Williams is gone, I'm choosing to believe this amazing comic and actor of my childhood is fighting Hook in Neverland right now. Second star to the right, and straight on til morning. RIP Robin Williams.
-Emily Oskay
---
[Book shelf starts rattling] "Run. It's a a stampede!" Robin Williams played roles in many of my favorite movies. And I know that this isn't a coincidence. If you can only think of a few of his movies, pull up IMDB and I bet you'll have forgotten a few that you loved. He was a chameleon. He could elicit any emotion and make your imagination run wild. From Alan Parrish to Teddy Roosevelt; from Lovelace to Genie, Robin Williams gave it his all. And I have nothing but respect for him. I could end with some DPS, "Seize the Day" inspirational, but I'd rather leave you with some Good Will Hunting… "See you Monday. We'll be talking about Freud and why he did enough cocaine to kill a small horse."
-Brian Frick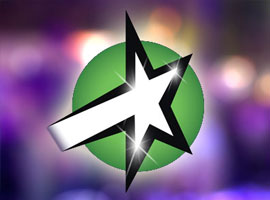 Latest posts by CyberProps
(see all)