History
In 1886, Coca-Cola was first designed by a pharmacist to help Civil War veterans cope with morphine addiction. John Pemberton mixed the syrup of his top secret formula with carbonated water, which was believed to promote a healthy lifestyle at the time. Little did he know, he was creating a beverage (and a vital chaser) that would change the world forever. Frank Robinson, Pemberton's accountant decided to name the drink Coca-Cola, and the logo that we all know and love today remains in his very own John Hancock. He began selling glasses of Coca – Cola for five cents a glass and in the first year he averaged 9 glasses a day from a small pharmacy in Atlanta. At the time, those were incredible numbers and as the kids say today, his trap was booming!
It didn't take Pemberton long to realize that he had created a product worth expanding and he sold the secret formula to a Businessman named Asa Candler. The soft drink was distributed around the country with the help of Candler's brilliant marketing schemes (which we all know Coke is great at doing today still). One example was putting Coca-Cola in barrels that were painted red to stand out. As time passed, the beverage became so popular that the company bottled the product up in glasses so people could enjoy their drink in their own homes.
When you have a great product of course the imitators will try to cash in on your success, so what did Coke do to combat this? In 1916, the shape of the infamous Coca-Cola contour bottle was created. This branding strengthened the company because it was recognizable even when dark. Coincidently, it resembles a figure that ladies want to have and fellas want to see.
As time went on Coca-Cola became truly the very first global brand with the guidance of new management and investors. Coke was being sold around the world and people everywhere were enjoying it. When prohibition kicked in during the 1920's, the company took the stance to be the "ultimate alcohol substitution." If you didn't have the Great Gatsby as the plug at that time, then you were drinking Coke and loving life. This resulted in Coke's sales doubling!
When you think of Santa, I bet you think of a jolly fat guy with a lumberjack – like beard, in red, right? Coca-Cola cemented that idea in our heads by solidifying Santa's red suit and adding a bottle of their soft drink in his hand. Turn up then Santa! Again they outdid themselves when they began to diffuse the brand of Coke with "happiness" and an "experience,"through billboards, paper/magazine ads, and commercials.
Innovations
Our generation has grown up with the privilege to experience Coke completely as we witnessed them evolve and overcome ridicule. When the nation began to spaz over its major health craze, Diet Coke was introduced with no calories and no sugar. Of course the product flourished, but, when food critics began to bash the taste of the diet soda, Coke Zero was birthed. Coke Zero has zero calories and zero sugars, but, more importantly, has the original flavor of Coke. Health heads persisted to associate Coca-Cola as an unhealthy drink, but Coke was able to turn the negative into a positive again. Today they are able to sell less of product for more cost by focusing on the amount of calories you are receiving per bottle. This is brilliance to say the least.
At some point of you childhood you experimented with food and mixed vanilla ice cream with Coca – Cola. Good job, because that created a demand for Coca – Cola Vanilla. "Let's further that by adding different flavors. Hmm, Cherry sounds good. Let's see what you think. Oh, you like it? We just knew you would!" Coca – Cola you're getting cocky on us now. They have such a powerful demand that you cannot walk into movie theatre, see a vending machine, or drive through a fast food restaurant without their product in stock. Their Coke Freestyle machines have revolutionized the beverage market, making over 100 options available to the public. And now they have expanded the "positive experience" theme, with the "Share Coke" campaign. Individuals can literally find their name on a bottle of coke by personalizing the experience in a way never seen before.
This is a company that deserves a major props in my opinion. I anticipate the next Polar Bear commercial as I know you do, too. Coke's legacy has surpassed two lifetimes. The innovation derived from this company is one that is unmatched. The marketing schemes created are ones that are revered by all. Not to mention the products put into the market are ones that will never grow old. Today you can walk into any restaurant and ask a group of people what they want to drink, and I guarantee you one person will respond, "Coke." Let's just hope the waiter's response isn't "I'm sorry, we only serve Pepsi products here".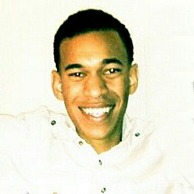 Latest posts by Nhigel Hinkson
(see all)