Props to that "oh shit" moment you have when you realize that college bar prices are a thing of the past, and you realize that you are now an adult.
It's an eye-opening experience to receive your $40,000 piece of paper and be thrust into the world like an empty beer can on the tailgating fields… crushed. How are you supposed to move on from the breakfast clubs, the two-dollar Tuesdays, and the multitude of friends who are just as willing to skip class as you are? These are questions I have been asking myself for the last week, but I've realized the G word is not about looking at the past, it's about looking towards a future you worked hard for.
We had the all-nighters, the awful professors, the terrible school wifi, and the mythical "dead week". So now what? Personally, I am off to graduate school where I am told it is nothing like undergrad, some of you may be entering the professional world, and maybe a lucky few of you are going to travel. No matter what you are going to do after college, it is your hard work that will have gotten you there. It is the lessons in and out of the classrooms you learned, like how to and how not to be a friend, balancing responsibilities, or finite (LOL JK). College taught us what it takes to have a happy life after graduation, but that doesn't mean we aren't a little reluctant. So let's give props to the Graduates because, like a person who got too drunk at the bar on dollar wells night, we are being forced to leave the place we love, care about, and spent too much money.
Now we can look forward to celebrating our accomplishment, and look forward to being independent, to no more tests, making new friends, keeping up with old friends, and maybe a two dollar Tuesday every now and again.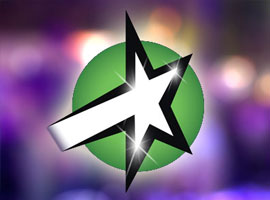 Latest posts by CyberProps
(see all)