Hey, what's up Propsnation. Mixing it up a little this week for all those country music fans (or closet country fans) out there! Hope this gets your Monday off the ground right!
House Party – Sam Hunt: Although arguably overplayed on the Radio currently, it just makes you wanna party like you're in high school all over again.

It Feels Good – Drake & White: Got an R&B vibe to it, feels good and has promise to be on the radio soon!

Peace Train- Cat Stevens: More folk than country, this throwback is a classic from the Woodstock Era. Peace, love and props, my friends.

Nothing to Lose – Andrew Combs: Very Simon and Garfunkel meets Johnny Cash feel, pay attention to this up & comer!

Toes – ZBB: Because even though it's Monday and fall has officially begun, we'd all rather have our toes in the water.

Madisen Ward & the Mama Bear: I was not expecting this amazing voice to come out of this duo! Check them out, you won't regret taking the time.

Young & Crazy – Frankie Ballard: Arguably the theme song to my life…

Beautiful Drug – ZBB: New one by Zac Brown Band from their album Jekyll and Hyde

Country Nation – Brad Paisley: Makes you wanna thank a farmer, be proud of your blue collar job and hit up the dive bar around the corner.

Friend Zone – Danielle Bradbury: Everybody's been sidelined and friend zoned at some point. Gotta little rap twist flair in there, it's a good up and coming track for the radio I'm going to predict.

BONUS SONG: Stripes – Brandy Clark: Funnier than Carrie Underwood's revenge songs. Only reason for not going to prison is her fashion sense.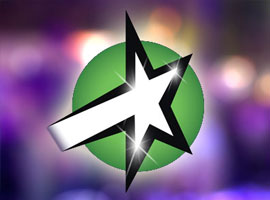 Latest posts by CyberProps
(see all)