With the official launch of CyberProps tomorrow, November 8th, the CyberProps team has written what our app means to each of us and how we hope it changes the world. Enjoy and please download and start spreading props with your friends!
---
CyberProps is an environment where real connections can be made in a culture of positivity and selflessness. With this in mind, you have complete freedom to express yourself however you want.
The people that created CyberProps exemplify exactly what we want it to become. Cool, funny, smart, optimistic, down-to-earth individuals who independently could be successful at whatever they chose to do. However, they've decided to work together, dedicating their time and talent to CyberProps. And it's a beautiful thing to witness.
Props to CyberProps because it's alive. I have this sense that this is much bigger than any of us now. We can only hope that the people of the world want this as much as we think they do. Viva la props!
-Brian Frick, CEO
---
CyberProps represents a shift in paradigms, a different way to look at the world. Social media is not going anywhere, and people are only going to be picking up there phones more and more. With accepting this social media culture and the gravitation of our generation and the ones following towards it, CyberProps was born, not to fight the state of social media, but to make it more meaningful. What I love about CyberProps is it begs interaction with people, places, and things. It's not just sitting and reading about top ten reasons for this and that and having a feed full of click bait. It's not cluttered with "selfies" or "like my picture for a shout". It's not a list of 2,400 friends that you barely know. But I am not here to say what CyberProps is not; I am here to proclaim what CyberProps is. CyberProps is social media app that really focus on the word social. I love that you have to interact with your friends or, followers, or as I like to call it humans, for a person to truly enjoy the app. CyberProps does not have "users", we have Citizens, who are engaged in the culture of the app. I truly love the feeling of opening up the app; it gives a different feel than any other app. But what I love most of all about CyberProps is the interactions between citizens that will lead to the citizens learning more each other and truly becoming more social. So props to CyberProps, an app like no other, and if your reading this that means its live on the app store so go download!
-Kakpindi Jamiru, COO
---
I took part in the adventure of starting up CyberProps for one simple reason: to make a difference. This company is enabling me to make a difference for not only myself but for EVERYONE who uses it. See, I'm not doing this for success or money or whatever. I'm doing this to make the world a better place. CyberProps enables everyone to promote positivity and an overall feel good attitude in every day life. I've always had the motto 'live with a purpose, make a difference.' CyberProps is the textbook definition of that motto. Knowing this, I give 135% effort to make sure this company will succeed. The success of this company is the big picture, because with it will come a better world, a better place to live. This better world is what I strive for. Ensuring CyberProps success is my purpose; the positivity CyberProps will generate is making the difference.
-Patrick McNulty, Strategy Consultant
---
We hear so much about the negatives of social media. The media says we are all so obsessed with posting about ourselves to make us look good in the digital world, that we have started to lose touch with what is really important in life. And I am not going to disagree. But our world today is about taking steps forward, not backward. Let's be honest, it is just not realistic to expect people to stop using social media. And why should they? There are so many benefits of being able to share your thoughts with the world.  Instead, CyberProps creates an outlet for people to share ideas and thoughts in a positive environment. In a world where cyber-bullying is becoming an ever-growing problem, CyberProps means that we now have a place that encourages recognition and instills confidence in people, instead of bringing them down, and I think that is pretty darn cool.
-Leah Thompson, Creative Director
---
CyberProps isn't just an organization, it's a movement. It's a desire to bring back the positivity and SOCIAL in social media, and that's why I love it. Most of my colleagues have written about the app and what it means, but I want to focus on our team for a second. It's been a long time since I can truly say I enjoy working. My 8-5 job is alright, my freelance designing is consistent, but CyberProps is fun. Just plain fun. And that's because the people I work with every day embody the message that we stand for. We start every meeting with a "props session" where we thank and praise each other for the hard work of the past week. We are kind to each other, and we go out of our way to help each other. That to me is why I love CyberProps. I don't just work with these people, they're my friends who want to change the world for the better. And we will, one prop at a time.
-Emily Oskay, Design Lead
---
I was fortunate enough to join the CyberProps team not too long ago. Like many other team members, I was welcomed with arms open as wide as Michael Jordan's wingspan. I find it ironic how the G.O.A.T. coincides with Cyberprobs considering it was MJ himself who said, "Always turn a negative situation into a positive situation."  For those who know not a lick about CyberProps, creating an upbeat and positive social atmosphere is the sole motif of it all. While still taking part in the Industrial Internet Revolution, CyberProps means more than a simple app to me. In a world where egotism has run rampant in all our lives, I find it extraordinary that the motivation to recognize those around you versus yourself, is still out there. To me, CyberProps signifies a step away from negative connotations and a gazelle leap towards gratitude and appreciation for those who surround us. Personally, I think if we begin to focus on and recognize the good, the virtue, and the love this world has to offer, we will have the opportunity to create not just an App, but a Social Media Utopia. So in the words of The Beatles, "All you need is…Props!"
–Soledad Decca, Media Coordinator
---
I love CyberProps because now I have a platform to give a shout-out to my close or friends or the awesome people I meet when I step out for the night with friends. I'm always doing fun random things and meeting new people everyday so now I'm excited that I have a platform where I can not only document and post those moments on an app that's specifically designed for it, but I also can view other people's props. I can't wait for when I'm bored on Sunday, and I can scroll down my feed and read all the props that my friends have given to their friends over the weekend. I'm very excited for the future of this app, and I'm very blessed to say that I helped create it. Boiler Up, Hammer Down, and go Lakers.
-William Miller,
---
To me CyberProps is that open window to the world for recognition of past memories, good deeds, and positive ideas. It is place where people can let the world know, "Hey, YOU did an awesome job and EVERYBODY should know!" Props to CyberProps for allowing the world to recognize and respect individuals for their actions or ideas in an accepting society.
-Mitchell Phan, Systems Coordinator
---
When my good friend Emily approached me about joining the CyberProps team, I said "yes" without hesitation.   In the several months leading up to invitation, she had explained to me that the basis of the app was positivity and recognizing others instead of oneself, and I was eager to jump on board.  In a social media age led by the "me" generation, I knew CyberProps could provide a refreshing escape from the normal day-to-day self-focused and complaint-driven posts.
When I met the CyberProps team, I knew my decision to join them on this journey was a great one.  I have never met a welcoming, awesome, more positive group of people, and it feels so awesome to be a part of their team.  Props to you all for being such an amazingly positive force in the world and for bringing this app from conception to reality.  I can honestly say holding the finished app in hand and sending props out to others has been one of the coolest feelings of my life thus far.  I couldn't be more excited to see where this journey takes us!
-Brendan Nusbaum, Multimedia Specialist
---
I joined the team late in the game, but being received by each team member with open arms was such an amazing feeling.  I love working with such passionate people with each team member willing to listen to your input, and each member wanting to share their ideas as well.  It is a group with no judgment and contagious energy. From the developers to the designers, each member adds a unique element to the app and blog.  I was immediately blown away by the idea of CyberProps when it was first explained to me. CyberProps has the power to do so much good in a world filled with so much negativity. CyberProps has given me something to focus my energy on to better myself and others.  The hard work and countless hours are motivated by the passionate team and the hope that this app will change social media forever. We're doing this for everyone, to make the world a more enjoyable place, one "prop" at a time. Eleanor Roosevelt once said, "The future belongs to those who believe in the beauty of their dreams".  It all started with one beautiful dream, and with that dream our team of believers has made it a reality. I am honored to be a part of the process.
-Anna Frick, Promotions Director
---
There are emotional reasons I love CyberProps, but I'm more of an analytically-minded person.  The major reason I love CyberProps is because I believe it's going to improve society by helping its citizens live happier lives via the psychological powers of framing and positivity.
The framing effect creates a cognitive bias in how you perceive people and events.  It changes people's perception about the meaning and connotation of certain words, phrases, and situations.  A side effect of CyberProps is that it's priming its citizens to have a mindset of thinking positive thoughts over negative ones.  CyberProps highlights the good in the world in an effort to outweigh the bad.
Positivity is contagious.
I've personally seen what buying into the CyberProps mantra has done for me and our team; and am excited to see the great things it can do for a larger group of people, for communities, for the world.  Scientific studies, as well as good 'ol common sense, link an optimistic outlook on life to physical benefits like lower health risks and longevity.
Our personalities are severely and persistently shaped by our environment.  Instead of seeing that as a constraint upon the scope of our control over our own decisions, realize that we create that very environment that surrounds and influences us.  CyberProps gives us the opportunity to ensure our atmosphere provides desirable inspiration.  There's no limit to the beneficial impact one can have on the world when armed with autonomous positivity.
Should you choose to participate in this social movement, you will have the opportunity to change your perception on life for the better.
Caution: CyberProps may have permanent positive effects.
-David Page, CFO
---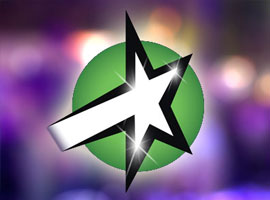 Latest posts by CyberProps
(see all)