I'm in the field of technology for my career, my freelance work and my hobbies. I work a full time job as a graphic designer, I freelance design invitations, websites and logos, I write blogs when the mood strikes me, and I helped design and market the CyberProps app (go download it). I'm literally connected to hundreds of people every single day via Google chat, email, Lync chat, GroupMe, whatsapp, texting, and phone calls. All at the click of a button. Technology is my life, and I've been so wrapped up in business goals, personal projects, and trying to live the startup dream, that I forgot what it's like to do without.
I'm in Ireland right now visiting my sister for 3 weeks, and I no longer have consistent wifi or any data on my phone. I have no laptop and my iPad functions more as a notebook and library than anything. And I love that fact. I love it. I'm sitting here writing this blog on my phone in a bar in Glendalough drinking a Smithwick's, having spent the day hiking in County Wicklow. I made the journey alone and spent the day on a quiet trail next to a lake in the Irish countryside. It was beautiful, it was peaceful, and it was just for me. No one in the entire world could contact me in that moment, and the disconnect was so refreshing that I feel the need to express to everyone how necessary it is to disconnect every once in a while.
I know it's not normal to disconnect in America. In fact, corporate America discourages it. We answer emails at 10 at night or go into the office on a Saturday all to try and compete and win that American Dream. But what are we sacrificing on the way? Family, friends, free time, sense of self, personal purpose? Some people never turn off their phones and answer calls in the middle of the night. I get it. You feel like you need to be there for your job. I've done it too. But it's still going to be there at 8 am the next day. It's still waiting for you on Monday morning. It's not going away after that week of vacation.
That's why I want to give props to disconnecting. To turning off that cell phone while you're at dinner with your friends. To leaving your laptop behind when you go on a vacation with your family for a week. To losing all connection to the world and forcing yourself to be in the present, in the now, not in the technology. It's incredibly helpful for your peace of mind. Funny how all it takes to feel free is to not have a cell phone weighing me down, but it's true.
I know we'll all have to reconnect at some point to the real world. It's not all that feasible to completely disappear, but it's so refreshing to take that time to yourself every now and then. So props to losing yourself in the moment, to disconnecting and spending a whole day alone or with someone you love, to wandering with no way of being sure you know exactly where you're going.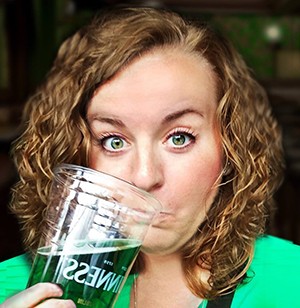 Latest posts by Emily Oskay
(see all)