I may be a little biased seeing as how I am almost through my first semester of the Marriage and Family Therapy program at SLU Grad School, but you should keep reading anyway. There are plenty of stereotypes on therapy; only crazy people need therapy, and that it's not necessary, and lastly, that therapists are emotionless cyborgs. Well, after learning a thing or two, I can tell you that none of these are true.
Therapists help "the crazies," sure, but they also help every day people; maybe even your neighbor, your parents, your friends. More people see therapists than you think. Therapy is a healthy way to deal with, not only mental disorders or addictions, but particularly difficult life transitions. Everyone goes through their ups and downs in life, therapists are just there to talk you through it in a positive and healthy way, and to help you help yourself.
Think of therapy as a "turn your head and cough" for your mind. It might feel a little uncomfortable, and you don't have to have some huge issues to go, but it is not unreasonable to get it checked out every so often as you get older, and things change. Nowadays, there are so many different types of therapy, equine therapy, play therapy, there are even therapists who will run with you while doing therapy, instead of sitting in an office. There are so many different ways to get your mind right and back on track to leading a positive life, and so many different therapists to help you.
I ain't no cyborg. In fact, no therapist is, if they are a good one. There is something that is called a therapeutic relationship, and it is the relationship between you and your therapist. It needs to be strong, trusting, and honest. A good therapist will listen, and be empathetic, and genuinely care about you. This type of relationship might take time but you should be able to feel like it could be there in the first meeting. Now, not every therapist is going to be your match. Just because you met with one, doesn't mean all the rest of the same. I encourage you to be picky about a therapist. Think of it this way, you wouldn't want just anyone to babysit your dog. Your dog is your baby, your most prized possession. You hold your dog close to your heart, so you choose a pet sitter that does the same. This is similar to picking a therapist, you want someone who holds your issues and your secrets close to their heart. So, if you find yourself in a cyborg situation, don't be afraid to swipe left.
Props to the people who are in therapy. It's sometimes a scary choice, but you are committed to helping yourself and that is incredible and important. And props to those therapists out there, these people carry a lot of other peoples pain, and still get up and go to their job everyday to help someone else, and that's pretty incredible too.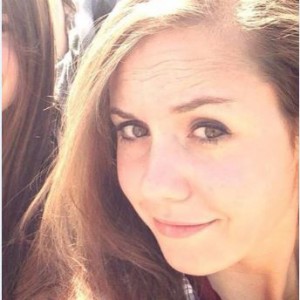 Latest posts by Kat O'Hara
(see all)