Do you like movies? Do you like delicious craft beers? If you answered f*ck yes, then Flix Brewhouse is the place for you if you live in Indianapolis, Des Moine, or Red Rock. (If you are in Indy, it's actually in Carmel so make sure not to overindulge on their delicious brews because you know those cops are on the prowl. Shouts to Uber.)
Flix Brewhouse is hands-down my favorite place to view the hottest releases in the box office. Actually, this place is so great that I don't mind heading there on a date to watch the occasional Rom-Com… Paul Rudd, you doggg. Flix is a movie theater/brewery combo, and it feels like a match made in heaven. They even offer delicious food and appetizers. When I first heard about this place, I could have sworn this place was going to be super expensive, but after scouting the menu, I realized immediately that this was not the case. They offer affordable, delicious craft beers and reasonably priced appetizers that you can order right from your seat throughout the movie at the press of a button.
I don't know exactly what has driven up the prices of movies. Maybe it's the decrease in theatre attendance due to all you digital pirates out there. I assume this has contributed to the rise in the price of movie tickets.  C'mon guys, Nick Cage has to get paid for Ghost Rider: The Sorcerer's New Whip . This is probably why you will pay 10 bucks for a box of Skittles at your standard theatre… it's the only way theater's can get paid.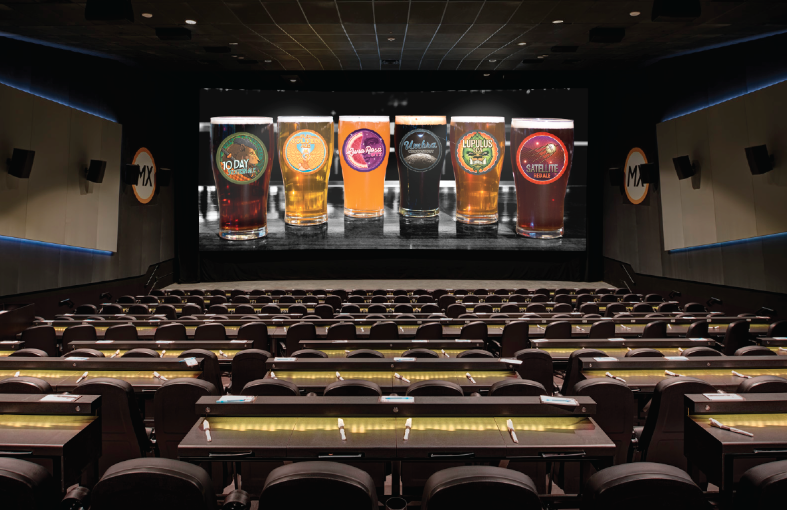 However instead of cranking up prices, Flix said, "Let's just make it f*cking awesome." They brew their beers in-house (in addition to offering plenty of the best local craft beers like 3 Floyds Gumballhead and Zombie Dust on draft.)  I assume this is why they are able to keep their prices lower than traditional theaters.
The seats? Comfortable AF. Affordable pitchers? Yes sir. I also think it's the only acceptable movie theater you can attend with your boys past the age of 17 without people throwing judgmental looks. It's like a sports bar… but it plays movies and there is less Tom Brady.
I'm going to wrap this up, but I just felt that this place deserves props because I want people to go out and support this place so it doesn't go out of business. Although, judging by the growing popularity, I don't think that will be a problem. Props, thank you, and your welcome.
Latest posts by Brian Frick
(see all)