Props: Free the Nipple Campaign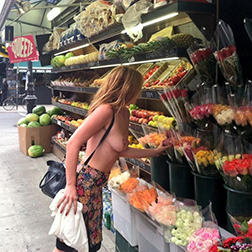 I want to give a prop to every single nipple on earth, just to kick things off right. As I sit here and mix up another White Russian I can't help but acknowledge its main ingredient… MILK. It is the very premise of life, dating back to the first mother-child relation on earth, breastfeeding. All shapes, sizes and colors- God knows they're good and built for a reason. I often day dream back to a time where the indigenous people sat around perfectly naked and reveled in the site of a female body doing what it was designed to do in the complex architecture of what is it needs to be.
The level of censorship of the female body is truly unjust and needs many anti-prop call outs. If you didn't get a little jazzed up when Janet Jackson let her sphere of fat containing life-necessary fluid (tit) show at the Superbowl in 2004 then you simply have disconnect with the earth and life in general. It's time we let woman be woman in all of their glory and give a big thumbs up to those of the free the nipple campaign. In a simple question and answer; Boob? I'm for it.
-Grit Williams, CyberProps Author
---
Today I would like to give props to all nipples. Yes, the ubiquitous body part surrounded by sensitive skin called the areola located on the breast tissue. Although the color, shape and size differ, nipples are something that all humans identify with. The differences in human nipples even include the amount of breast tissue located under it. But they are all just nipples, none the less. So, since we all have them you would think that all nipples would be treated equally, right? No. This is not the case. For some reason society has decided that a man's nipple is acceptable while a woman's is considered indecent. A man can take off his shirt to do yard work on a hot day, and a woman could actually be arrested for public indecency. How insane is that? What is so offensive about a female nipple?
The mainstream thought process places the blame on breast tissue as the reason women are forced to cover their nipples. This is obviously ridiculous because both men and women can have large amounts of breast tissue or basically none. We do not need science to prove this because we have all seen our fair share of man titties. Even if women's breast tissue is offensive then, why is it legal to show all of the breast tissue but none of the nipple? Women can show their entire boob, but as soon as a little nipple shows it suddenly is a national crisis. Lil' Kim proved this at the 1999 VMA's when she took female nipple shaming to its logical conclusion with her now infamous outfit. Laws, customs and media censors have repeatedly proved in their actions that showing any amount of cleavage is acceptable. In hindsight, it is not the amount of breast tissue women have that is making their nipples offensive, so wherein lies the offense?
Some argue that it is because women's nipples have an actual function (we can feed the world) and male nipples do not. If a woman becomes pregnant and chooses to give birth and then chooses to breastfeed (since these things are her choice), then yes a woman's nipples do have an actual function. A woman's nipple can provide nourishment for her child, but how does this make the nipple offensive? Providing love and nutrients for your child should not be seen as indecent or shunned in public. If anything, I think this is more of a reason why women should be able to show their nipples, not a reason why they should be covered. Also, this only happens to women who choose to have babies and breast feed, and even then it only happens for a limited amount of time. A woman does not breast feed forever, and when she is done her nipples stop having this function. So again, this is not a valid argument for why female nipples are offensive and males are not.
The issue is much more complex than nipples. The current trends in gender equality and nipples are just a part of it. There are many issues surrounding gender equality, and the nipple may not be the most important, but it is one of the simplest to resolve. Putting an end to the stigma surrounding the female nipple takes us a step closer to equality, and progress is progress no matter how small. So let's give props to all nipples, no matter how masculine or how feminine. Let's not allow society to place males and females into two distinct separate categories. Let's embrace and love our bodies for what they are, not what society tell us they should be. And finally, let's remember there is no compromise on equality.
-Natalie Kahl, CyberProps Author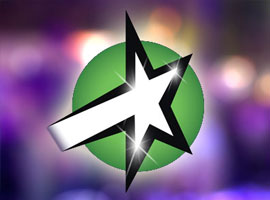 Latest posts by CyberProps
(see all)