Props: Teachers
I have a lot of friends who are teachers, and it's back-to-school time, right? They're always complaining about these small children, the crazy things kids do, their salary and blah blah blah. That's all I could think about a few years ago while I was in college studying for exams, and my teacher roommate is practicing the next art "lesson" her kids are going to make to "learn about texture" by gluing macaroni to a plate. Rough life, blah blah blah. You get summers off, people! You get paid 2/3 a salary because you work 2/3 a year, is it really that hard? But, really can it truly be that hard? The answer: YES. Oh sweet mother of the Lord Jesus Christ, yes. I have had a bit more experience with children recently (not my own, don't fret), and I have an absolute, new-found respect for teachers and all they do. Give them a thousand bonuses or thousands in one bonus; they earn that and then some. That's why when I saw all these small children, and I typically refer to anyone under the age of 17 as a small child, getting on the bus this week when I was headed to work, I realized I needed to give props to all the teachers out there.
I like kids, don't get me wrong, especially the ones that are related to me; however, I really only like kids for about twenty minutes. Then I get to return them to their rightful owner when they cry, poop, scream or start climbing on me. One day, as I was watching the foster kids my aunt and uncle have taken in, adorable kids by the way, I realized something: teachers do this ALL DAY EVERY DAY. Eight hours a day, five days a week, 180 days per year they get these kids to sit still and pay attention to them via a glaring hypnosis or something because I can't imagine how. I could never, ever do that. I'd be that woman you see on the nightly news who gets thrown in jail for putting Benadryl in the kids' juiceboxes. "It's nap-time, kiddos!" And when they can actually articulate themselves… I think of sixth graders, their maturity level during sex ed, and I actually shudder.
These teachers, these men and women, work exhausting days, hours, nights, weeks, etc. And let's be real here, you can't beat kids like you used to be able to. In the 50's and 60's when you mouthed off to your teacher, usually the woman in the habit, you got smacked with a ruler so fast you didn't know what was coming. Today, these little whipper snappers say whatever they want, and teachers can't say a THING. Because if they do it's not only their fault because your precious little angel can do no wrong, you could sue them too! That ain't right. Teachers are upholding a state standard, a national standard, and they want children to learn because they enjoy what they do. Let's be honest, they're not in it for the money! They're the truly humble individuals in the world who influenced the Einsteins, the Bill Gates, and even the Peyton Mannings (sorry, I can't go a full blog without a Colts reference).  Teachers are the foundation that build the youth of America, and they deserve a standing ovation and each of our props, because where would we be today without them? Not reading this blog post, that's for sure. So thank you to not only those who educated me throughout the years, but to all the teachers out there who do what they love and help the world one student at a time.
A special thank you to my favorite teachers:
Mrs. Monroe, I wouldn't have the career I have today without you badgering me to be a graphic designer on an almost daily basis. Thank you, I couldn't imagine doing anything else with my life.
Mrs. Keyes, I wouldn't be writing this article without your encouragement for creativity in my writing (ignore my grammatical errors and comma splices, please!).
Mr. Obergfell, you inspired me to always pursue my dreams and continuously challenged me to think differently about life, religion, and my future.
Mandy, if I could sign that you're an amazing teacher and a great one at that, I would, but I'm typing, so just consider it closed captioning 🙂 .
Sara, I love you, I don't know how you do it.
Mrs. Frick, you deserve a special thank you not only because you're a teacher, but because you love and encourage everyone in your life every single day. You not only put up with this dream we have, you let us use your house as a headquarters and traipse through it on a regular basis, you eat a silent meal so that you won't interrupt our meeting, and you believe in us, this vision we have. You're truly a gift to humanity, to your family, and to me, and I think I can say on behalf of everyone on the Cyberprops team and a majority of your students, we love you!
Cyberprops is excited to announce that the official countdown to what you've all been waiting for has arrived! Check out how you too can give props: http://app.cyberprops.com/cyberprops-introduction/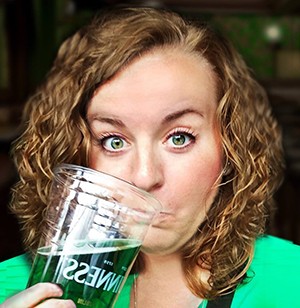 Latest posts by Emily Oskay
(see all)