Have you ever walked briskly down a busy New York City street on the Upper East Side at about the time it's just starting to get dark and shuffled hastily into a glowing Barnes & Noble, only to ride the escalator you're greeted with down into a haven of aesthetic ecstasy as thousands upon thousands of crisp, new books with perfect spines are arranged from left to right on shelves over fifteen feet high? I have, and, well, damn.
I am writing to give an ardent Internet shout out made possible by cyberprops wherein I wish to literally give props to a less animate creature than the interactive web, yet one simultaneously ripe with adventure and mystery and mayhem: the printed book. Many a night have I looked up from my nightly reading and cast a forgotten stare out a foggy window whilst hearing the jeers of drunken animals outside, longing to join in, but immediately regretting how much alcohol would be necessary to quickly consume to comfortably catch up with the pack.
Nonetheless, on some nights I am so engaged and enveloped by an author's words and the world he or she creates that I could not be pulled outside to attend the hottest party or wildest strip club. Yes, I like strip clubs, but that's for another blog. The printed book is more magical than any shake joint I've ever patronized.
Poe, Hemingway, Faulkner, Hawthorne, Emerson, Dickens, Austen, and so many more have kept me company when I lost myself in creativity and thought and on nights spent musing in repose, mouth agape with wide wonder having read brilliancy that enlightens one enough to realize such brilliancy can be had by all men, all women, and one ought not go farther than their bookshelf or local library to find inspiration for the same. From pirate infested islands to steel vessels under the sea, my childhood inundated me with fantasy I can only now appreciate. Books foster imaginative and creative, intelligent thought. People who don't read aren't as smart as people who do. They're not as verbally dexterous or loquacious as they have no vast lexicon to pull words from. And let me make this point: after reading one's entire life, words are chosen by their level of appropriateness and nothing else. People who criticize you as pretentious or pompous are just jealous they aren't as learned. Sorry haters.
The book. The printed book. It is something about the printed book that feels cozy and smart, quirky and neat, sophisticated and sweepingly comprehensive yet succinct all at the same time. Life is a book we each author for ourselves, and we don't know when the words "The End" are going to flash across the page (which is a terrible literary technique to use (if you can call it that) by the way). Each action is like an imprint on the page, and we get to drive the hand upon the pen. Some are better writers than others. Some write masterpieces, others write for the local newspaper. But be it known, the printed book started out in society a coveted pleasure, with its fanciful illustrations and accessible gateway to the untold, but for me it has always been so regarded. I think the cultured cyberprops clique that has given us an opportunity to show love to our favorite things or people or places, such as a book—whether it be fiction, non-fiction, journalism, whatever—have read a book or two in their time. Cyberprops to you, oh, printed book!
Cyberprops is excited to announce that the official countdown to what you've all been waiting for has arrived! Check out how you too can give props: http://app.cyberprops.com/cyberprops-introduction/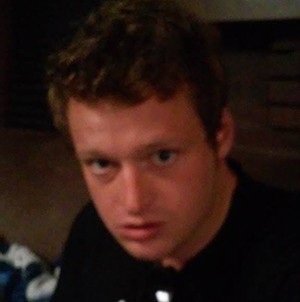 Latest posts by Nicholas Shetler
(see all)