Pure excitement. That's what I felt when a friend of mine invited me to a cultural night. I honestly didn't even need to know what I just got myself into; all I heard were the words "Punjabi" and "Bollywood dancing". Oh? I can wear my Saree I just bought?! Yes. I was completely down.
The Red Carpet snatched my attention as my big bodied Buick rolled around the corner. Ohh my! Lights flashed following elegant women accompanied by men with bow ties. There was a sea of colors flowing down the carpet into the center, and it was calling me, enticing me to be a part of something amazing and magical…even though I still didn't know what in the hell I was witnessing. But unable to pass up a new experience, I adjusted my Saree and took one foot after another. Down the red carpet I go. Past the reporters, the news cameras, the children playing on the sidelines…was I supposed to be here? Who cares, I WENT THERE. Strangers became the briefest of friends, children made fast acquaintances, and the last place anyone wanted to be was in their seats where they couldn't be seen. The walls were alive with excitement, I practically watched the golden walls dance along with our conversations; glow in tandem with our smiles.
Once we were corralled into our seats, I entered a trance while watching a graphic video of cherry blossoms. It was pitch black everywhere except the stage. The staggering beauty of the water in the screen moved me, where was I? Was I still in San Jose? Before I could test my sanity, the stage lights interrupted the video and cut into a still: white screen and gold letters. Welcome to FOG. Shut the front door.
FOG, better known as the Festival of Globe is a movie award festival known for highlighting what we know as international films. And I'm here. In the mix of awesomeness. My hand shoots directly so my sister's, trying to keep myself from showing too much excitement, and with good reason, because the events and celebrated stars were just flowing on that stage.
BB King's daughter, Claudette King sang with determination to honor her father in memory. Her voice filled the audience's hearts has she rang off our ears. Reminded of his greatness, we were able to witness a legacy in the making.
Kieu Chinh, a Vietnamese actress who is more commonly known for her heart wrenching role as Suyuan Woo in the Joy Luck Club in 1993 was given yet another Lifetime Achievement Award. (I'm really sad I couldn't get a picture with her, I loooved her role as Suyuan.)
The stage came to life as Brazilian dancers twirled around the stage, bringing the life and colors of Carnival down to San Jose's very own. People swayed in their seats, trying not to draw too much attention to them as they watched the mesmerizing women take the entire stage into their control.
I sat with my phone on quick notes to jot down all of the movies that looked amazing to watch, anxiously waiting for 2016 to come around for amazing action movies and another Any Body Can Dance. Anything with Gulshan Grover looked like it will be an all-time favorite…and at some moment, in between a small conversation with Pooja Batra (didn't know who she was until she received an award) and the 10th movie preview, it hit me that there are so many things I haven't discovered yet in this world, and so many more I will never know. How enthralling. Hypnotizing. Devastating.
It was the final act that completely put me over the edge. Just when I thought we were done, and the night's magic had ended, glitter filled the stage as the last FOG performance took us through the many styles of Bollywood dancing. My eyes danced along with the different poses the traditional style displayed, leaving me in absolute wonder at the amount of control, positioning and timing some of the visuals that were created. So much thought was placed into every single movement, every finger had to be in the most perfect position. As if to give my brain a break, the hip-hop routine (what I like to call Punjabi Trap) broke up the calm and elegant fluid styles for a sea of power moves and crisp freezes. The new set of dancers glided around the stage, leaving the audience wanting more…only to invite a more fun and pop style onto the stage. Dancing was now broken into sections, and looked more like a group of friends having a ball with each other than anything else.
As if the night couldn't be more of a cliché of an out of place girl experiencing what seems like a once in a lifetime thing, the clock struck twelve and it was over. Time to go home, slip off my Saree, and prepare to go back to my normal job where talented artists aren't at every turn of one's head…how could one deal? I was able to be a part of a growing film festival, which numbers grow with every year. Apart of a night where everyone was happy to see you, where the magic and excitement from the stage poured from the speakers and into the carpeting and walls surrounding us. My first experience will be the best, but FOG 2015 will not be my last. Until next year!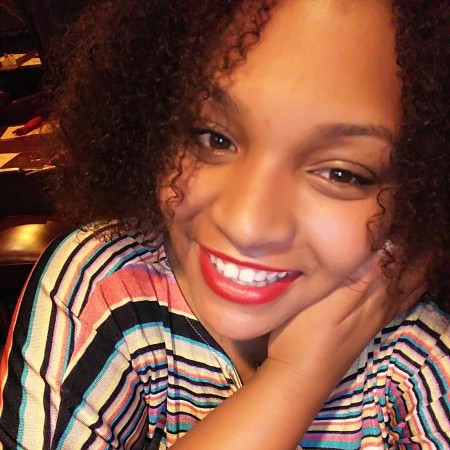 Latest posts by Whitney Felton
(see all)