I was invited by a dear friend of mine, who dates another dear friend of mine, to write a blurb for this great website, Cyberprops.  She gave the instruction of writing about the military,  so that's what I'll do.  I'm not one to disobey a lawful order (especially from a woman).  She didn't mandate a specific direction, so I'm going to take it whatever way I feel while I write.
Before I get into the weeds, make one thing damn certain—I love the United States Army with my entire being, and this great nation above all.  But, as they say, the military is like a bad habit—you know some day you should quit, but you never can quite get around to it.
I want to emphasize how I view my life and the military, particularly the United States Army.  I love what I do.  I will stay in this profession until I die, and that type of optimism and hope is what keeps America moving.
When I got in, I didn't know how my life would end up.  But I can tell you, it was the greatest decision I ever made.  The biggest fear in my life is catching a Field Grade Article 15 for some bullshit and subsequently receiving a flight itinerary from SATO sending me home.  I love this profession.  I respect it.
For the civilians that always wonder what life is like in the military, I can tell you one thing for damn sure.  Military life and civilian life are like night and day.  When I was a newly hazed Private, I remember walking around Ft. Leonard Wood, Missouri with more stress and anxiety than I've ever had in my life, fearing an NCO (Non-Commissioned Officer for some of you) would come up behind me and rip my ass for having my pants bloused the wrong way, or some shit.  And I was simply walking.  In how many professions can you be stressed out for just walking and breathing?  It's a unique and unprecedented feeling.  But it's real.
That feeling, though, is what reassures me I am in the right place, at the right time, with the right attitude.  I know the Army is the place for me.  It lines up my passions.  It instills discipline.  It forces you to set goals.  It keeps you away from illicit drugs (hopefully).  All of this and more set up a path to life success.  But if you take that path, you'll have to make some serious sacrifices along the way, like all service members.
You see, the United States Army is a big green monster.  It will chew you up and spit you out if you let it.  It will leave you in a ditch with an MRE and one 5.56 round in your magazine, and wait for you to run out of food.
However, the truth is, the Army will take care of every one of its soldiers at the exact same time.  For those who have a pessimistic view of the military, and say that it fucks over its service members, I challenge your perspective.  Sure, sometimes you get bad leadership.  That's always a problem in the military.  But, I ask you—What did you do to fuck yourself up?  The military isn't out to get you.  Don't attack it.
As I reflect on what I have written, I smile.  As I have learned, there is a difference between subjective truth and objective opinion.  The way I see the truth is likely different than the way you see the truth.  But I'll learn you something right quick—My truth is correct.
So, I'd like to touch on the first sentence of this passage.  Yeah, the one that refers to a major centerpiece of my life.  My friends.  My family.  To serve means to sacrifice.  But not everyone realizes that sacrifices are made every day by service members, and not just on the battlefield.  When I got in years ago, I knew I would be leaving loved ones behind.  But I did not realize the impact it would have on me in the long run.  I always remember a famous saying when I think of this notion.  "You never know what you got 'til it's gone."  That, my friends, definitely holds true in the military.  Every day I wake up and wish I were back home.  That sentiment stems from loneliness.  I wish I could be somewhere to get my mind off of how God damn lonely I, like other soldiers, feel. I know many soldiers, marines, airmen, sailors and Coastguard men that sacrifice their quality life to do what they know needs to be done—Defend this great country.  Everyone has different reasons why they got in.  But everyone sacrifices in kind.  I see my friends and family, once, maybe twice (if I'm lucky) a year.  I know more people where I am, and hang out with a few.  But they're not like Indiana folk.  They're not like Indy folk.  They're not like Eastsiders.
If you know people like this wherever you're from, let 'em know you love them.  Because I'll tell you what, you won't know what you got 'til it's gone.  I miss my friends and family everyday.  I keep in frequent touch with a few.  Everyday conversation with even fewer.  Yet I feel even more of my friends have determined that I have fallen off the edge of the fucking planet.  Many people have felt this pain.  But let me assure you, service members feel it as well.  I hear people complain all the time about how social media and frequent communication has ruined society.  I would debate that, because that is the only forum I have with which to communicate with loved ones and see what is going on in their lives.  Telling me to get off social media is like telling me to take my M16A2 service rifle, stick it in my mouth, and squeeze the trigger.  Not a fun time.
I could go on all day talking about intelligence, operations, air power, ground power, the air tasking cycle, B-52's, the M203, OEF, North Korea, the phase-out of the OH-58, etc. etc.  But too many people would not understand that shit.  So, I'll stick with the basics.  The Army is a different lifestyle.  Service members make sacrifices.  Serving is an honorable thing to do, and all that generic shit.
If there is one thing I'd prefer that you would take away from reading this, it would be this:  Thank a service member today.  Tomorrow.  Yesterday.  Honestly, I could give a three-dimensional fuck when you do it.  Just do it.  It's not the greatest life, but it's a respectable life nonetheless.  And I'll be damned if I go out without respect.
So, I leave you with this.  If you know someone who is serving, has served, or plans to serve, don't shut them out of your life.  Those individuals answered the call.  Remember them when you're shotgunning that beer, or cuddling with that girl, or pitching that baseball.  This is America after all, be proud of the place in which you live.  And consciously try to honor those who aren't always physically there because of their profession.
GO ARMY!
Sidebar:  If you or someone you love is looking to pursue a career in the military, and would like to talk to someone other than a shit bag recruiter, you can contact me.  Ask the Promotions Director for Cyberprops.  She knows how to get a hold of me.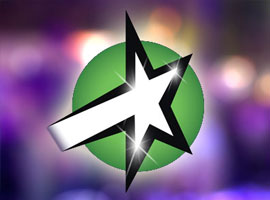 Latest posts by Peter Myren
(see all)