Props: Greek Life, Sororities, & My Sisters
I'm one of the last people I ever thought would Go Greek when stepping on Purdue's campus as a fresh-eyed youngin' from Indianapolis. My main concern was figuring out where my classes were in this giant campus with 40,000 undergrads. Then, one of my high school friends asked me if I was going to go through recruitment. I think I might have actually laughed in her face. Me a sorority girl? Never! Little did I know that after begrudgingly agreeing to give this a shot, it would be one of the best decisions I would ever make.
I joined the Greek community at Purdue University in the fall of 2009, and for my four years in college, I never looked back. People think being Greek means being an airheaded, snobby party-girl and paying for your friends, but it's none of those things and so much more. Joining a sorority gave my college experience a purpose and allowed me to join a close-knit community of 150 women in a sea of 40,000 people. It gave me a network of people, a home away from home, a study group, a support system, and my absolute best friends.
I'm not saying that we are perfect or better than anyone else. Far from it actually. There were parts of being in a sorority I didn't like just like any other person (seriously, no guys are allowed to walk up the stairs until my junior year? Crazy.), but I have learned so many life lessons from being in a sorority that have made me the person I am today. I learned to live with 80 different types of people- yes, 80 girls under one roof- no, there were not any naked pillow fights. I learned how to interact and talk to anyone. Being in a sorority forced me to break out of my shell and become the outgoing person I knew I was but wasn't necessarily comfortable showing the world.
Joining a sorority taught me how to lead and manage. It might sound strange to say that being a former sorority president taught me how to become a good worker and manager, but it did. Sororities aren't all fun parties, t-shirts and Instagram pictures with your pledge class. There are housing contracts, financial dues, chefs who need to get paid, a house to manage and maintain, a university to report to, not to mention 100 roommates who think that any problem they have is your problem. I was in every aspect and regard of that. I learned professionalism in working with a variety of people: advisors, mentors, employees, university officials and peers. I learned to find a balance between being a leader and being a friend. I learned so much about myself as the person people look to for answers, and I learned how to interact with every aspect of a business. I learned how to be capable of molding myself to be the manager, the mediator, the leader, the follower, and the friend.
I'm fully aware of how cheesy it is to say that being in a sorority led me to find my best friends, but I'd be lying if I said that wasn't true. I had a decent amount of friends in high school, but my pledge class, my roommates, my sorority family and even those out in the Greek community became a network of people I can reach out to in business, for support, for advice, and for friendship and acceptance. I found a home at Purdue through my chapter, I developed my morals from finding a balance between a fun college life and the values my sorority founders set before me, and I established friendships that will last a lifetime.
All those who are considering recruitment, I encourage you to go for it. It worked out for me at Purdue, but it may not happen for everyone everywhere. Just give it a shot and find out! All those that judge Greek life, I challenge you to take a closer look at the men and women in the community. I bet you will find that they have a kinship most would envy and typically a better grade point average than most of campus. And for all those that were a part of my Greek community at Purdue, my chapter Sigma Kappa: Beta Sigma, my pledge class, and my close circle of friends, I'm giving you my props for making me find a home, develop life skills, find acceptance, and discover what a true friendship really is.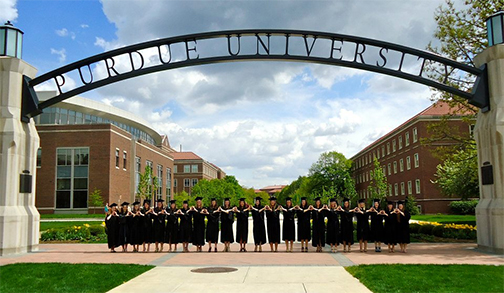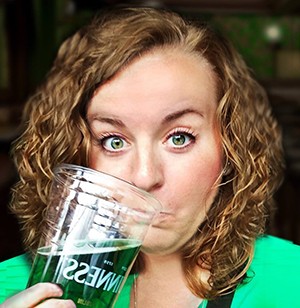 Latest posts by Emily Oskay
(see all)