The reason tough decisions are tough is because they are proverbial forks in the road. They say that most people will make 5 major decisions that will define where they end up in life. For some, these decisions seem insignificant at the time, but later reveal their profound impact—Butterfly Effect type stuff. Tough decisions are the ones where you realize the significance of your decisions. Often times, these decisions are defined by two equally attractive options for very different reasons.
When faced with a tough decision, you will become aware of where you stand in life, and where you want to go. Tough decisions deserve our props because they define our existence and exemplify the beautiful power of free will.
A few members of CyberProps team describe the toughest decisions they've had to make in their 20's…
---
1. Props to the Fancy Glass Cups
Before I could write about the hardest decision I have made in my twenties, I had to think about which decision it was. After a while, I came to the realization that deciding which decision was the hardest, is a hard decision to make within itself… (Stay with me here).
When I turned 20, it wasn't as if a wicked godmother flew by and made every decision coming my way impossible to handle. Instead, I turned twenty, and a stork dropped a million decisions on my door step in one night. To make it more dramatic, these decisions haven't been the kind that challenge me to Venn Diagram T-Bell vs. Chipotle. They are decisions that actually impact my future. They're decisions like: What kind of career do I want? Where should I live? Should I purchase a car? What makes me happy? What the hell is a 401k and do I even need one of those?
But now, after three years of dating and spending quality time with these decisions, I realized I can't decide what my hardest decision has been, because these decisions' aren't hard at all…they're just NEW and Fragile! If I think about it, it's like going from sippin' on plastic cups at the kids table, to chuggin' solo cups at beer pong tables, to owning my very own set of glass cups…and I don't want that shit to break!
The 20s are such are such a transitional and strange part in our lives. Physically, we are in the best shape that we will ever be for our entire lives. But chemically, our brain is learning to deal with high stress levels and balance hormones. It's very overwhelming, but the good part is that there is light at the end of the tunnel.  So if you're reading this and you're about to join the 20's club, I'm here to tell you, there's really nothing hard about it. Just be prepared for "Pinky's out", because you have some fancy glass cups coming your way.
-Soledad Decca
---
2. Props to Breaking Out of the Family Path
I grew up with a family with strong, prideful ties to the military. My grandfather migrated to the states from Trinidad and Tobago and enlisted in the air force. My mother followed her father's steps and became a ranking officer in the air force, as well. Additionally, out of her four brothers, two became marines and two joined the air force. The military has been good to my family. Thanksgiving and Christmas was always spent listening to memories of my Uncle Sean and Uncle Sheldon's time in Germany, or my Grandmother and Grandfather's stories from Bahrain. Thus, when high school graduation neared and careers were being picked, I felt that mine had been destined from the moment I was born.
Furthermore, after graduation I was accepted into Purdue University in the school of Engineering. When registering for classes, I enrolled in ROTC courses. On my first day, my Captain checked attendance and when he glanced over my name he said "Cadet Hinkson?! By chance are you related to Major Hinkson?" I replied wisely, "Yes sir. You used to work for my mom, sir." Needless to say, the class was stunned. As time went on and I attended my 6:30am PT sessions and 7:30 marching drills, I realized something did not feel right; this was all too easy for me… I lacked the passion present in other cadets. The ROTC did not excite me the way engineering did.
I completed my first semester on the dean's list and made up my mind. I received my grades and showed them to my mom, who then me that I did a good job and to keep it up. Though I was nervous and felt that I let her down, I determinedly let my mom know that I did not want to do ROTC because it did not make me happy. She looked at me and firmly let me know that my future is in my own hands and I was free to make my own decisions. She wasn't let down at all, in fact, she was very proud of me. This was so relieving because it was on my heart for so long.
Regardless of your age, you must know that your future is in your own hands. You lay the groundwork and make the decision that you choose, to be the person that you want to be. This may sound cheesy, but you can literally be whatever you want in life. I wanted to be an engineer, and I'm sitting here writing this blog from my cubicle in Detroit, as an engineer. Follow your dreams and don't give up. The 20s suck at times, but if you ask your grandfather how his 20s were watch a big smile run across his face.
-Nhigel Hinkson
---
3. Props to Finding the Best of Both Worlds
The biggest decision of my life… Well since I haven't hit my 20's yet, most of my decisions consist of something like a 2am trip to Taco Bell overwhelmed by all the menu options as I contemplate what I can order with the $4 in loose change that I scavenged together. On a more serious note there has been one decision that continues to dramatically affect my life, that is the decision of which college I would attend. Stuck between all of the wonderful options Indiana has to offer and added pressure from majority of my friends attending IU. I made the choice to dismiss what others wanted for me and instead pursue my own path. The path of being a dedicated IUPUI student! What better way to blend the best of all that Indiana schools have to offer. It was this decision to leave my friends behind to focus diligently on my education. Had I chosen to go to IU with all my friends, I very well may have been passed out on the floor instead of writing this blog right now.
-Bryce Sublette
---
4. Props to Saving & Budgeting for Big Life Decisions (or just video games)
The hardest decision I have had to make in my 20s is an ongoing battle of spending vs. saving money. As a kid you think money grow on trees or your parents are walking ATMs but, as you grow up and move away from your parents you slowly realize that is not the case. My mother always said I have a "gift" to somehow spend money on $2 items when I only have $1 in my pocket. She would lecture me about hard work and money is not easy to obtain but that never stuck with me. My logic in life is, "Why save when you can spend?"
After moving away from home, I am beginning to see the flaw in my logic. Once I graduated, I thought I was making decent salary but I was still spending more than I make. After talking to my parents about my "situation" they think I need to settle down and stop living and spending frivolously…umm yeah NO thanks. Instead I decided to budget out my life for rent and the essentials in life (food, gas, etc.). Let me tell you it is not easy to follow a budget. Every now and then, I fall off the "budget wagon" and spend money on something pointless (i.e. 6 new video games 🙂 ) but since I had budgeted away enough to have some money saved it would be fine. Moral of the story, follow basic saving and budgeting techniques and you won't have to survive on ramen packs.
-Mitchell Phan
---
5. Props to Post-Grad Partying
So, The hardest decision I had to make in this beautiful life we called "post-grad" was to stop going out during the week.  How I came about this decision was a life lesson…  Post-grad life the drinks at bars at like $8 or so, some ridiculous number that I need to talk to Obama about, so when I went out for the first time with coworkers for happy hour the place had $1 drinks. Now being a fresh graduate used to cheap college drinks in my head I said to myself, "Oh wow Will, we're back in the game."  I proceeded to down multiple drinks. Mind you this is Wednesday, and I have to work for 10 hours the next day since I am a trainee. I thought going to work hungover was just like going to class hungover, so I didn't mind waking up and going to work. What I didn't know was that going to work hungover is equivalent to a female giving birth; the shit's is cruel and unusual punishment. I was at my desk that next morning at 8am in pain, my head hurt, my stomach was doing back flips off the diving board, and I was extremely uncomfortable.  That's not the worst. The worst part was I had to sit through that for 10 hours, 10 FUCKING HOURS OF PURE HELL! I was praying to God to speed up time, and I damn near shed a tear (laughing but serious).  So, after that, I told myself I'm not going out anymore during the week. Ladies and gentleman, it was the hardest decision because Lord knows I need my social life in tact, but the hangover the next morning at work is not worth it. That  was the first hardest and smartest decision that I have made in this post-grad life in my mid 20's.
-Will Miller
---
6. Props to Choosing a Career, Not Just a Job
What's the toughest decision I made in my 20's?  Easy answer: Choosing a career.  That's different than picking a job or picking a way to make money.  It's stressful because this decision basically limits the realistic realm of potential jobs available to me for the rest of my life.  Sure, a few people make the switch from airline pilot to farmer, or some other drastic change, but the transition isn't smooth.
Admittedly, by choosing IT consulting I kinda took the easy way out as far as choosing a specific path.  I basically delayed the underlying question of what I precisely want to do because consulting is so broad, unlike deep sea turtle marine biologist.  The list of professions that don't overlap technology in some way is short.  It'd be nice to have a niche.  I'll get there one day.
Nevertheless my decision had far reaching impact. I travel every week so I'm rarely home.  I work long hours like many young professionals.  My tasks are inconsistent as every project is different.  I don't see friends and family as much, but this even happens after college to those who live in the same city.  Luckily I knew all of that was coming, but how all these compounding factors would actually affect my social life and mental health still caught me off guard.
Every day we make 1000s of decisions, sometimes unknowingly or without much thought.  For me, choosing a career did not fall into that category.
-David Page
---
7. Props to Moving On
The toughest decision I have made so far in my 20's has been quitting my first job. Getting my first job was easy. I interned at the company for 3 summers and worked hard to prove I was capable, then said "I want to work here." and they said yes. Easy and I spent my entire senior year living it up knowing that I had the hard part figured out. Then as I continued in my career, I realized I wanted more. And I got a new job when I really wasn't expecting it. Do I take it, do I move on? I'm comfortable where I am, but am I becoming complacent? Do I want longer hours or more responsibility? What if I hate it? What if I don't like the people I work with? I think I will, but how do you even know? All these thoughts ran through my head for at least a week while I was making my decision. I cried. I'm not going to lie, it was a really tough choice. My current job has given me so much, and is it really fair to do this to them?
I had to be reminded, it's all just business. No matter what, it's not personal, it's just business and doing what's right for you. That's when I decided it was time for me to move on. It was time to experience something new. Because even though it was the hardest decision I had to make in my twenties, I'm also only in my twenties so this is the time to experiment with my life. This is the time that if I do screw up, I can correct my mistakes because I have so little risk right now and so much potential for reward.
-Emily Oskay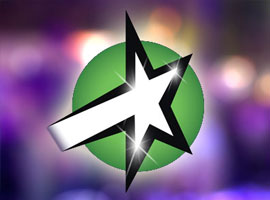 Latest posts by CyberProps
(see all)