Curiosity kills the cat.  A phrase I have always found unfortunate.  I believe that curiosity kills nothing, but instead brings to life a whole new side of ourselves.  Our generation's fantastic sense of wonder is brought on by none other than that good ole fashion curiosity.  Thanks to things like technology the world is more accessible, but it's what we do with this new smaller world that makes it great.  I have met many fantastic people and had many fantastic experiences all because of my sense of wonder. We are a set your goals, go get em, and then set some new goals generation being constantly geared by that sense of wonder.  Many people are hesitant to follow your sense of wonder and travel the world but the only thing holding you back is you.  There are many things that venturing out into the world can do for you and each of these deserves some recognition.
Courage
The step up to the TSA agent to hand them your passport will be the longest and most difficult step you will take.  No matter where you fall on the spectrum of how sure you are about going abroad, the moment you have to take that step you will be terrified.  Taking steps is something we do unconsciously and day to day it seems like no big deal.  So, it seems silly for it to be so difficult to take that step to the plane, but it is not.  Adventures are scary.  No amount of googling can prepare for the unknown that is going to a foreign country.  The amount of courage it takes to walk on through that metal detector is an amount you have never mustered before. If you have the courage to take that step to the rest of the world whether it be with a smile or through a veil of tears, then props to you. The Cowardly Lion aspires to be you.  And trust me, having the courage to push yourself to take that step is 100% worth it.
Confidence
Everyone who goes abroad will, at same point, have the same reaction: crumble down into a pile of self-doubt and home sickness.  From this one, unavoidable outcome, there are two reactions.  The first, to stay crumbled in that ball and master the fetal position.  The second is to rise from that pile like that majestic phoenix you are and rock this new adventure.  Going abroad brings out a confidence in you that you will never be able to get any other way.  It's a modern day sink or swim and our generation is taking the plunge and slicing through that water like freaking sharks.  So to those of you who walk in with your head held high even though you have zero idea what anyone is saying, I raise my glass to you. May you transfer that confidence to every situation you encounter. Move over Queen Bey.  All hail you, the new Queen (or King) of Confidence.
Self- Discovery
It may sound cliché, but anytime you venture out on your own you are in for some self-discovery.  If this is your intention or not, it's coming for you and it's coming for you hard.  You have a lot of time to think to yourself when you are far away and alone.  Sometimes this is great, figuring out what you like, what your capable of, the kind of people you enjoy etc.  Then there are the times it is not so great.  The thing is, both of these are beneficial.  How you take these discoveries and apply them to your life is where you strike gold.  Our generation has started to embrace what is not perfect about ourselves and use it become the best us we can be.  There is no better crash course in accepting and adapting flaws then being somewhere new without the biases at home.  Talk to anyone who has gone abroad and they can tell you without a hesitation what is not perfect about them and how they are okay with that.  So cheers to you who accept it and use it to become better.
The Stories
If a picture says 1000 words than Instagram is an entire library. The memories and stories from your wanderlust will be something you will cherish and share forever.  In fact you feel like people are getting tired of your stories, but you keep on telling them. You know why? Because you should.  However long or however far you ventured, you are not the same person and that is awesome.  You have the memories to look back on and learn from, but it is also your duty to share your stories for others to learn from. Maybe your stories will motivate someone else to take that step and plunge right in.  Our sense of wonder is what makes us great.  It made the world more accessible in hope that we could understand it.  If you can get someone to follow their sense of wonder then kudos.  Never stop sharing your knowledge and your joy and never ignore your sense of wonder.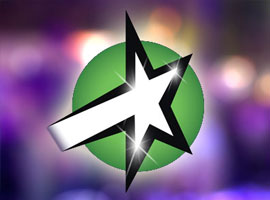 Latest posts by Claire Turner
(see all)