Television is a window to the world. It is an escape from the stress of everyday life. It is a way to experience things you would otherwise never begin to understand. To me, TV isn't a waste of time, it is one of the many ways we receive valuable information throughout the day. That being said, I have seen a lot of it, and one of the best ways to show my love of television is to share it! So I am going to share some of the shows that I think you should be watching. Props to TV shows!
Comedy
Unbreakable Kimmy Schmidt
Ellie Kemper (The Office) shines in this lively Tina Fey and Robert Carlock Netflix comedy. The gimmicky plotline does not feel forced, not to mention the theme song is unbelievably catchy. The best part? You can binge watch the whole first season in one sitting.
Summary: A woman is rescued after 15 years of living underground in an apocalyptic cult, and starts a new life in New York City.
Watch if you like: Parks & Rec, 30 Rock
Fresh Off the Boat
With all the controversy surrounding this show before it's release, I will admit I was a bit worried. But just a few minutes into the pilot, all the worry washed away. Not only does FOTB provide 30 minutes of comedic relief during your otherwise stressful life, but it features an Asian-American family in a world where diversity in main TV characters is greatly lacking.
Summary: Fresh Off the Boat follows Eddie and his family adapting to life after they move from Chinatown in D.C to the suburbs of Orlando.
 Watch if you like: Modern Family, The Mindy Project
Silicon Valley
Silicon Valley is the show that Big Bang Theory wishes it could be: funny without being cheesy, nerdy but without over stereotyping, clever yet raunchy. This funny look into the tech industry is enjoyable for a large audience of people. My only criticism is the lack of female characters. While it is true that men dominate the tech industry, women are definitely not nonexistent and should be represented in some capacity!
Summary: A group of programmers form a startup company in Silicon Valley after one of them discovers an equation worth millions.
Watch if you like: The Social Network, The Big Bang Theory, The Office
Also Check Out: Jane the Virgin, Faking It, Last Man on Earth, About a Boy
Sci-Fi
The 100
It's easy to turn your nose up at this post-apocalyptic thriller when you see that it is made by the same network who produced Gossip Girl and 90210, but I am telling you now that it is worth the watch. This CW show is surprisingly dark and even gruesome at times for being aimed at a traditionally teen target audience. And while there is some romance, it is definitely not the main storyline here.
Summary: Years after a nuclear apocalypse, a group of survivors in a space station are running out of resources and are forced to send 100 juvenile delinquents on a mission to a potentially toxic Earth in order to test its survivability.
Watch if you like: Revolution, The Walking Dead, Anything on SyFy Channel
Orphan Black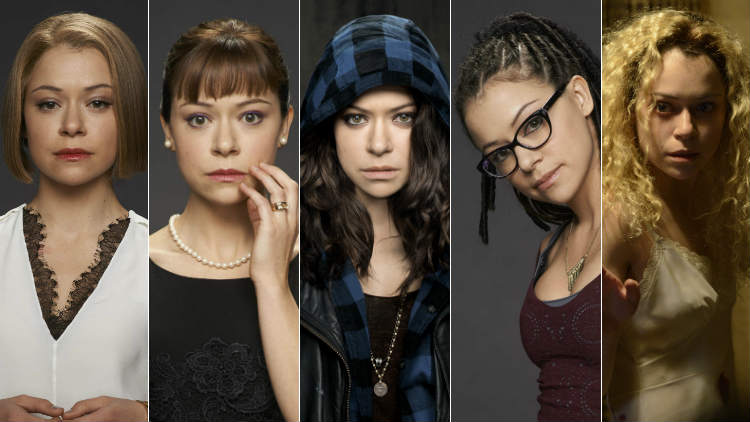 Even if you don't typically enjoy Sci-Fi series, I promise if you watch this show, you will not be disappointed. The concept is intriguing, the storylines are thrilling yet heart-wrenching, and the special effects are the best I have ever seen on a television show. It also doesn't make you have to think too hard to keep up with what is going on, which is always a plus in my book.
Summary: "An orphan named Sarah Manning gets caught up in a deadly conspiracy after learning that she is a clone.[…] Sarah witnesses the suicide of a woman who looks just like her and assumes the victim's identity in hopes of escaping her troubled life." (Source)
Watch if you like: Anything 🙂
Also Check Out: Haven, Being Human
Crime
The Jinx: The Life and Deaths of Robert Durst
I don't normally gravitate towards non-scripted shows, but after listening to the podcast Serial, I have found myself obsessed with true crime stories, and this is one of the best ones I have seen. It was created with full cooperation of Robert Durst, the cross-dressing son of a billionaire who many believe got away with murder 3 times. It is centered around interviews with the man himself.
Update: This documentary has caused serious real-life consequences, Which gives you all the more reason to watch it so you can follow along with the news and see how this chilling story ends.
Summary: "Robert Durst, scion of one of New York's billionaire real estate families, has been accused of three murders but never convicted. Brilliant, reclusive, and the subject of relentless media scrutiny, he's never spoken publicly—until now. During interviews with Andrew Jarecki, he reveals secrets of the case that baffled authorities for 30 years." (Source)
Watch if you like: Serial, The Killing, Snapped, True Crime Documentaries
Sherlock
This is hands down best adaptation of the Sherlock Holmes story I have ever seen.  Clever dialogue, mind-blowing twists, and amazing cinematography make this modern day series one that stays true to the original stories while adding it's own flavor.
Summary: A modern update finds the famous sleuth and his doctor partner solving crime in 21st century London. (Source)
Watch if you like: Elementary, How to Get Away With Murder
Also Check Out: Broadchurch, How to Get Away With Murder
Drama/Thrillers
The Following
Unsettling. That is the perfect word to describe the feeling you will have after watching this show. But you still won't be able to push the pause button as Netflix auto-plays one episode after another until before you know it, you are done with season one and onto the next.  Just a tip: you might not want to let this show be the last thing you watch before bed.
Summary: "The first season follows former FBI agent Ryan Hardy trying to help recapture serial killer Joe Carroll, while Carroll's assembled cult captures his son from his ex-wife and sends Carroll's messages to the world." (Source)
 Watch if you like: Hannibal, Dexter, Nip/Tuck
Bates Motel
The popularity of horror television is growing, and I can see why with shows like Bates Motel and American Horror Story out there. But the reason I like Bates Motel isn't necessarliy for the horror. I think the appeal of the show is the intimate look at a young man's journey to becoming a killer.  Norman definitely did not start out as the "psycho" he eventually becomes.
 Summary: "Intended as a prequel to the events depicted in Alfred Hitchcock's iconic film "Psycho", "Bates Motel" follows Norma Bates' attempt to start a new life running a small town motel with her son, Norman, after the death of her husband." (Source)
 Watch if you like: American Horror Story, The Walking Dead
Also Check Out: Better Call Saul, Finding Carter, Reign

Latest posts by Leah Thompson
(see all)