Props to the Good Kind of Crazy, the Bitches, and Treating Women Right
I am offering advice to all of my friends and family about how to treat the women in their lives. This right comes to me because I have been a woman for all 22 years of my life. I feel it is my duty to pass on knowledge to the men out there who believe they "do not get girls" or think we are all "crazy bitches." This post is to confirm that, actually, you're right.
How does it feel? Gratifying? Terrifying? Both? Well put your seat belts on guys (it's the law) because that hopefully won't be the only surprise you learn. Here is a list containing hints and tips in to understanding the mind of a woman that may or may not help you out in your love lives, or at least help you not to say something stupid.
There are two types of women. Both are crazy. However, one type will apologize for it after. We all get in moods or react in a way that we later maybe wish we hadn't. The girl to look for is the one who, after an argument, says, "hey man, sorry I reacted that way" (note: she is by no means apologizing for WHAT she said, just HOW she said it.)
Guys, you are NEVER allowed to tell her when she is having a crazy moment. The odds are not in your favor. This tip means ruling out phrases like "calm down," or, "you're being crazy" during an argument. She will almost certainly not calm down, and if you value your safety, make like an anti-Nike ad and just don't. Allow her to let out some steam and she will realize if she should have reacted differently or not.
We are trying to figure you out, too.
Assuming is death, honesty is life. Assume nothing. If you like a girl because she is different from all the other women you have dated, then don't be a dumb-ass and assume she is going to act or have the same feelings as every other girl you have dated; it's dangerous to group women together like that. Grouping women together to do anything really while offending them, (we get like several Transformers that join forces to create the ultimate "destroy your city" Decepticon). Chances are, if every girl you've dated acts in similar ways, it's probably because of the one thing they have in common, you. You can uncover the cryptic world of women's emotions by just asking and being honest about what you are concerned about. Now, I'm not saying wake up every morning and give her a status report on how you are feeling that day; don't do that, that's annoying. But if this girl asks you how you feel, you better tell her the truth. It will make break-ups, make-ups, and start-ups all the easier.
Women are bitches, but trust me guys, that's the type of girl you want. Okay, I'm not saying go out and find the Regina George of women and date her (bonus points if you get the reference). That is not the type of bitch I'm talking about. Look for the type of woman who won't put up with the bullshit. A woman who will stand up for herself, call you out, respect herself, make her own decisions, and has her own life instead of making you hers. I'm sorry, the women who don't do that are lame. I do not want to be friends with girls like that and you should not want to make out with girls like that (the phrase "if it were easy, everyone would be doing it" comes to mind….) The main reason is that this girl will make you a better person without consciously doing so. She will challenge you, be proud of you, and love you for real reasons. That, my friends, is a girl worth going through some crazy moments for.
I hope these tips have been helpful or, at the very least, interesting. I do not pretend to speak for all women, but I am sure that we can all agree on most of these things. I will never try to convince you that women are not complicated, but by reading these tips I hope we have become a little less so. You may be wondering who I could possibly be giving props to with this post, and my answer to you is any male reader who finished reading this. Any guy who stayed interested in learning a little more about women will always get major props from me. Good luck and Godspeed to you boys.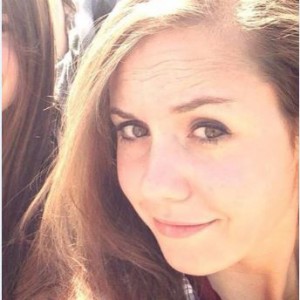 Latest posts by Kat O'Hara
(see all)