Props: Naptown & All the Hoosiers Out There

"I don't know what it is about Hoosiers, but wherever you go there is always a Hoosier doing something very important there." – Kurt Vonnegut Jr.
When I was approached by this blog inviting me to give props I had to think long and hard about it. What one thing has just been killing it? Is there one idea that deserves recognition for shining through it all? Well, since college graduation 2 years ago I've worked in Chicago and Dallas, and now I'm living back in full-time Indianapolis for the first time since high school. So after that whirlwind, what one thing encompasses it all? What one place is always there with open arms, offering family, friends and abundance of things to do? Its simple: Indianapolis. The Circle City. The Spaghetti Bowl. Naptown. Call it what you want, but this charming, family-oriented, sports obsessed, crossroads of a city is killing it right now.
Many of you reading this are probably from Indianapolis, maybe even living here. I won't claim to know everything about this place, or throw a bunch of "we have the Pacers and Colts" arguments at you. However, due to my experience the last couple years taking in the culture of other cities near and far, Indy does a lot of things right that other places don't quite grasp. This land-locked 13th most populous city in the nation is void of conventional geographic merits like a major waterway or harbor… but it offers a simple lifestyle that houses all someone needs to be happy — and that deserves props.
The original settlement of Indianapolis was the spot where Fall Creek met the White River. There were big plans for mills and shipping, but no one bothered to check the depth of the river. White River was too shallow for big boats to navigate. The city was planned to resemble Washington D.C. Four diagonal avenues radiated from a central Monument Circle intersecting a grid of 18 north-south, east-west streets, one of these named after George Washington through the middle of town. Washington Street was eventually annexed with US 40, one of the original federal highways. Other highways followed, resulting in seven interstate spokes, the most of any city in the United States.
In other cities, railroad companies would build their own independent stations. But since Indianapolis was behind the times, it accidentally benefited. Indianapolis negotiated a revolutionary pact between railroad companies and began construction on the nation's first communal station – Union Station. Indianapolis soon became "Railroad City"—the hub of eight major rail lines and 40 smaller ones—and the junction point between industrial centers including Chicago, Cincinnati, St. Louis, and Pittsburgh. As America developed, the characteristics of Indianapolis that seemed like deficiencies unexpectedly became the qualities that made it so significant. No major obstacles hindered the city's well-ordered four-way growth. The "crossroads" of inner-city streets that connected the highways helped to make a vast country small enough to be cohesive.
Fast forward to today and the first thing I noticed since being back is this is not the same city as it was in high school. Have you been downtown recently? Alexander Ralston's gaudy governor's mansion is gone—but his mile-square downtown is more vibrant than ever. It is just booming. From the new $63 million, eight-mile bike-friendly Cultural Trail the local craft beer culture, the increasing technology job market, or the revival of classic neighborhoods such as Fountain Square (its cool to go there now?) there is an obvious spark driving people to the center of the city. On a peaceful weekend afternoon, active natives or locals can cheaply rent a Pacers Bikeshare bike past the LED swaying girl on Mass Ave. and roll over to nearby Sun King or Flat 12 for a brewery tour. They could catch the Monon for a couple miles before heading back to Monument Circle and taking in the comfortably uncrowded downtown scene.
In a way, what makes Indy so great is that its sort-of everything that its not. It is easy to get around here. With the 465 loop, everything is no more than 30 minutes from everything else. The cost of living is actually livable. Try finding a 4-bedroom house downtown that rents for less than $2000 a month in any of the nation's other of the 12 more populous cities. Sure, Chicago might have Summertime Chi, but what about boating with friends on Geist, sailing on White River Reservoir, or swimming at one of 20-some Indy Park pools? Chicago kids love to brag about having 5 major-league sports teams, a skyline seen for miles and Italian beef fa dayz. Cool story bro, Indianapolis isn't trying to be Chicago. It never was.
Dallas, the most boisterous city in the loud and proud state of Texas takes advantage of an omitted state-level income tax, but those revenues are made up in other ways such as toll roads. In this other land-locked city where development is hindered by nothing but dollar signs, it was my experience that the arteries making it easiest to move through the city are pay-only roads that send you a bill at the end of the month. How annoying is that? If you think your one hour commute to and from work during rush hour in Indianapolis is bad, you haven't seen traffic. Have you driven in L.A.?
Then there is the sports culture.  The enduring popularity of the Indianapolis 500 helped establish a new identity as Sportsville, USA. Have you seen a fly-over at the Indy 500? I'd encourage anyone in the entire world to go and not get goosebumps seeing that then hearing "Gentlemen, start your engines." Aside from racin', the NCAA is headquartered in Indianapolis, the Colts have been playing NFL football to the delight of its fans since 1984, and the Pacers grabbed two consecutive Central Division titles when Hoosier Larry Bird returned to Indiana to coach them in the late 90's. Bird is now team president, and though Paul George is recently injured (tears) the Pacers want to win, and want to win NOW. Peyton Manning, who will always be a saint helped establish a loyal football following that continues through the ice-cold veins of Andrew Luck today. Sporting events and their fans continue to help support the city's restaurants, bars, and retail stores.
What about the outstanding use of public space? While I was downtown a couple weeks ago I went past the American Legion Mall and realized how majestic it really is. From Michigan St. north stands Veterans Memorial Plaza with its gold-capped rendition of the Washington Monument. At the American Legion Mall, people had set up goal posts to play a weekly game of soccer as the sun went down. It was a beautiful experience to see a city's citizens utilize civic space to their full enjoyment. In other cities this would be seen as disrespectful, but in Indianapolis, we realize that the best use of public space is for the public to actually use it.
I had the privilege of working nearly every day at this year's Indiana State Fair as a representative of a country radio station. What better way to understand the values and people of state than its official State Fair? While there are probably too many people at The Fair who rely on electric scooters to get around, women with mustaches, or men who seem to have not changed clothes since mid-July… the people are genuine, good-hearted and doing the best they can. My secret is that I'm not necessarily a fan of country music, but it is a particular genre mirrors values we hold dear in Indianapolis – family, hard work and the simple things like drinking beer on a porch. At the end of the day, what more do you need?
All of this being said, I am not the first person to leave and come back with a renewed since of pride in their hometown. The value of great cities is not only to their inhabitants but to everybody, especially when, like the capital of Indiana, they network so extensively to help provide Crossroads of America. They make the country, the whole world, more efficient. Cities connect all of us. The fact is, that with its unglamorous, straight to the point, calm outlook of life manifested by its residents, Indianapolis is just about perfect. Certainly quality of life is in the eye of the beholder, but Indianapolis does a lot of things right by not trying to do too much at once… and I had to leave to realize that. Indy isn't trying to be "The Best" at anything specific — it knows its place and its people are content, happy and calm. That deserves props.
Sources: http://www.nytimes.com/interactive/2014/01/10/travel/2014-places-to-go.html?_r=0
http://nautil.us/issue/5/fame/famous-for-being-indianapolis
Indianapolis: Circle City Rebirth video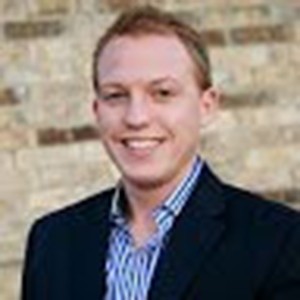 Latest posts by Nick Werle
(see all)