Anyone who knows me knows I often jump at the opportunity to engage in heady conversations about philosophy, religion, science, evolution…aliens. I personally love trying to weave together the big questions (frankly, they're all one in the same – but THAT is a conversation to be had on barstools over pints) and I find it truly remarkable that we can use our Big brains to have Big talks about Big ideas for Big plans.
It would seem that we humanoids have evolved past fight-or-flight and aimed our ladders higher up Maslow's hierarchy! Rather than survival, we want our Millennial existences to be carried out with purpose. Give us self-actualization or give us death..
But alas, I look outside at pavement lined with smog-spitting people-movers and watch as the local news transmits images of the maimed and the murdered. I witness our little green oxygen factories severed at the roots as landfills spew chemicals and radiation from discarded remains of last year's i-Toys. I sit idly and observe as our food sources are pushed full of antibiotics and pesticides to then line the trays of grade-school cafeterias.
And I wonder , amidst all our "Big" chatter, if we're ever really stopping to consider the "Big" Picture…
But for you CyberProps, I will turn this rant on its head because I want to give out a round of accolades.
Here's to our own Mother Earth, who so steadfastly endures said consumption, pollution, destruction. She, the Great Equalizer, who carries in her armory a slew of natural disasters and plagues, forever reminding us who has, and always will be, in charge. Our Gaea, who thanklessly provides us candy-colored sunsets and heart-stopping panoramas, irreproducible by even Monet's finest brush.
"There is perhaps no better demonstration of the folly of human conceits than this distant image of our tiny world. To me, it underscores our responsibility to deal more kindly with one another, and to preserve and cherish the pale blue dot, the only home we've ever known." -Carl Sagan.
I really am sorry about my friends' and my behavior, Mama E. It seems we've still got some growing up to do..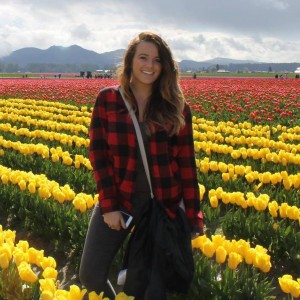 Latest posts by Natalie Warner
(see all)