Think back to a time when you were trying to "rally the troops" for an expedition out on the town… A time when you got up early to start a day of partying and needed one more companion to join… A time when the morale of an entire group rested on one more person accompany
ing your cause! Essentially that is what your Irish twin is. From the second they are born a team is forged. I have an Irish twin; (Two people usually born within 12 months of each other. I like to extend it to 20 months, however.) and that's how I've always seen it. It's like you're sitting in a uterus all alone and are begging for just one comrade to follow close behind so you're not so alone out there. My mother is one of nine and between the men you won't find one first name that isn't also found in the bible you know… the Patrick's the Kevin's all of that. The females represent just as well , Colleen, Megan, Mary Clare, Kerry, Kathy. The way I see it, the Irish got a lot of shit coming off the boats to America and realized they needed to add numbers to their campaign; it's beautiful really.
Irish twins have a unique dynamic- you are not only connected via deoxyribonucleic acid but by an unbreakable friendship as well. This is a sibling that isn't even a whole two years younger than you. I would have to think the blood, sweat and tears that go into this relationship over the course of a lifetime could be measured in gallons. One leads the way and passes on the knowledge to the other almost like a village elder. The younger one usually learns for themselves, regardless, but doesn't feel as bad about telling their parents because it's not something that hasn't been done before. Irish twins take a journey through life that is easier than most for the simple fact that there is never a time where one feels alone. A counterpart that is also another half. A competitor and a couch. Irish twins are there to drink each other stupid, and then punch one another directly in the face… only wake up like it's just another day in paradise. I could go on for days on this topic but I'll leave it here for you to ponder where your other half is. Irish or not, cheers!
Props to Irish Twins, "Gura fada faoi bhláth thú gan easpa ar do shláinte!"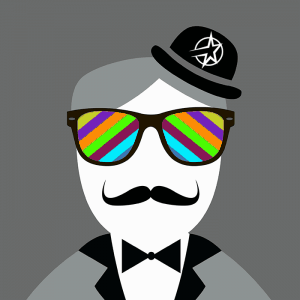 Latest posts by Danny Greene
(see all)