While there is no doubt that the tragic events of September 11, 2001 had a huge effect on our nation as a whole, they also influenced the course of some individuals' life paths. Here are the accounts of the day that led these citizens to where they are today.
---
"I was in 4th grade in 2001. My dad traveled often for work, so I didn't think much of it when he came into my room to say goodbye that morning before I left for school. After going through a school day in the 4th grade, right before it was time to go home my teacher had an announcement. He told us about what happened and in NYC, and slowly I started to put pieces together that 1) my dad was on a flight this morning, 2) he was flying to NYC, and 3) his flight was supposed to land at 9:15am into LaGuardia. After some time of complete panic and worry, I found out my dad's plane had been re-routed and had landed in a neighboring state. When I got home from school, I just remember sitting in my living room watching the news and seeing my mom cry. It was the first time that I could remember seeing my mom cry. We spent the afternoon waiting to hear back from her three cousins who worked in the towers. Turns out, one had called in sick that day, one had walked out of the south tower when the north was hit, and one, we learned, had died. Paul had been on the 104th floor of the north Tower. He was on the phone with his sister, and he saw the plane coming. The last thing he ever said was, "Oh my god," into the phone, and then the line went dead.
9/11 struck fear into the U.S. more than most people ever thought possible, but it also brought the people of the country closer together more so than we ever thought possible. Through tragedy, we saw tremendous acts of heroism in the first responders, acts of kindness in the people that helped and most of all, we saw unity. It's like that quote, 'It's not what happens to you, but how you react to it that matter.'
As a country, we chose to stand together. While the Freedom Tower took about 10 years to build, I think it's an important symbol for the American population. Standing at 1,776 feet tall, for the year America was born, the freedom tower is always looking out over NYC. It's a great reminder of how we never forget, are always grateful, and how we are one nation that stands together."
At the time: 4th Grade Student from Indiana
Now: E-Commerce Expert from New York City
---
"I was in Seattle Washington, hours behind timezone-wise so I didn't wake up until it happened. We got to school, and all we did that day was sit down and watch the news and talk about the terrorist attacks and how devastating they were."
At the time: 5th Grade Student
Now: U.S. Army Fire Support Specialist
---
"I was in the first grade when 9/11 happened. I had just come in from PE class and my teacher was crying and showed us on TV what happened. I didn't quite understand any of it then. All I knew was that my parents and all the teachers at school seemed incredibly sad."
At the time: 1st Grade Student
Now: Volunteer Firefighter
"I might not be born in the United States, but when I knew about [the attacks], I didn't believe it. I couldn't believe that the Twin Towers were falling apart and that the United States was under attack. I felt terrible for all the innocent people who were affected by that. I might not be born in the U.S., but I was worried about that horrible act against the U.S. people."
-Mexican Citizen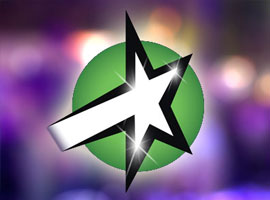 CyberProps aims to create a window to the world seen through the eyes of those that appreciate it. Surrounded by egotism, the world needs a place focused on looking outward. It's time we take a stand. The little things have gone unrecognized for too long. The great acts are too often taken for granted. CyberProps represents a new generation of people committed to praise, recognition, and gratitude of all things big and small.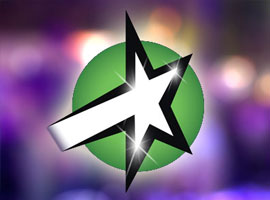 Latest posts by CyberProps (see all)
Related posts