"The ultimate measure of a man is not where he stands in moments of comfort and convenience, but where he stands at times of challenge and controversy." That quote is by far one of my favorite quotes from Dr. Martin Luther King Jr. As my alma mater, Cathedral High School, and its current students are going through this unprecedented amount of grief and loss, I want them to know we fully stand behind them with support and anything else needed.
The definition of the word compassion, according to Webster's dictionary, is a feeling of deep sympathy and sorrow for another who is stricken by misfortune, accompanied by a strong desire to alleviate the suffering. There is no better word to describe the feeling that I and all other Cathedral graduates are experiencing.
So, dear Ole Cathedral, stand strong and stand fast because every one of us grieves in our own way, but just know that we all grieve together.
-Kakpindi Jamiru, '09
---
My dear old Cathedral,
I want to say thank you for all that you've done for me, thank you for introducing me to my best friends, thank you for making me the man I am today, and thank you for instilling in me a sense of Irish.
I cannot give enough thanks to the Cathedral family. During my time at Cathedral High School, I had some of the most difficult years of my life. I had to go through many traumatizing events that should have turned my life into a dark reality. However, when I was going through the worst of times the Cathedral family stepped in and showed me what true love feels like. I had countless individuals always surrounding me and making sure I was ok. Whether it was one of my teachers pulling me aside just to catch up, or a classmate I didn't know that well inviting me to come hangout on the weekend, the love that was showed to me during those tough times helped me understand that everything will be ok.
The Cathedral family lifted me up when I was at my lowest, and it still does to this day. I currently live in Ohio, when I moved here I really knew no one. On my first day of class I was walking up to school wondering what I will do with my friends living in another state. As I walk to class I hear my name being yelled, it's a Cathedral grad that graduated three years after I had left. We talk and catch up; he makes sure that if needed I can always come hangout with him and his friends. That right there is the Cathedral family, again when I was in a new place and confused on what is to come, the Cathedral family stepped in and ensured me that everything would be ok.
The Cathedral family is everywhere and is a family that I am blessed to be in. No matter what it will step in and make sure that everything is fine. The Cathedral family will take care of each of its member as it did with me. Sometimes it's hard for people to understand how important Cathedral really is. If only they knew how much that place has impacted my life in a positive way then everyone would understand. So to everyone involved I want to say thank you for always taking care of me, thank you for always reminding me how great life is, and thank you Cathedral for making this all happen.
Sincerely,
-Patrick W. McNulty, '08
---
High school is a time of growth, change, awkwardness and a time where your whole future is set before you. I am very lucky to say I was educated at Cathedral High School in Indianapolis. It's not the fancy private school people think of when you hear the name. I didn't grow up wealthy, and my parents sacrificed every day in order for me to receive the education Cathedral can provide. People joke that it's a family, but they aren't lying. In difficult times, there's no better support you can get than from this extended family of mine. I had a bit of a different experience at Cathedral than I think my colleagues did; senior retreat wasn't my godsend, I don't feel like I owe that school anything because I worked my ass off for my grades, but I can say I truly appreciate the education and support I was given in my time there. However, I owe the teachers for being caring and motivated, and I owe the lifelong friendships I have gained to the experience. I will never forget some of the ways my teachers helped me during my time at this school: receiving a hug from one of my favorite teachers and an extension on a paper because of a horrible tragedy that happened in my family, sitting in the stairwell with a peer just discussing life and pouring my heart out to him with no fear of judgment (a big feat in high school), and hugging my best friend after reading the letter she wrote me after her own senior retreat. Every time I call her, I'll know Cathedral brought us together. But in all my rambling, I just want to say to the kids there, talk to someone. No one will judge you or think you're crazy or unimportant. And believe it or not… there's life after high school, there's light at the end of the tunnel. I didn't shine at Cathedral, I grew up in college. But nothing is and needs to be the end of the world for you. Tomorrow will be a better day, the hurt lessens one day at a time; I promise.
-Emily Oskay, '09
---
Closeness can refer to physical proximity, chronological timing or a mental intimacy. This mindset preserves the closeness of a community even when miles or years separate its members. In this sense, you don't have to meet someone to feel a connection with them. Because of this, any member of a community is never alone.
Shared experiences, either positive or negative, create a link between all the people who've gone through related events. Whether it's the exact same situation, a comparable/related situation at a different time, or anything in between, similar life events help create a family-like sense of understanding. Similarities are the foundation of a community, and the Cathedral Fighting Irish community is one of the closest communities I've had the pleasure and honor of joining. A strong community helps celebrate the good times and also get through the bad times.
My heart and positive sentiments go out to the entire Cathedral community with the hopes that my support provides some solace.
-David Page, '08
---
I give my props to Cathedral High School for many reasons. As an institution, it endeavors to provide the best education to those that seek it. But that can be said of many educational institutions. And with the cost of tuition, we'll consider that a fair trade. The real reason I give my props to CHS is because it strives to be more than that. The people that give their time to Cathedral have built a one-of-a-kind community designed to inspire, facilitate, create, and support.
The diversity of Cathedral introduces you to new ideas and paradigms. A new idea or way of thinking can evolve into a passion. Cathedral inspires you to pursue these passions. It facilitates you by providing you with tools, advice, and a network that can make it all possible. There are so many members in the Cathedral family that want to see you succeed. The relationships that are created at Cathedral are amazing. People are beautiful, and Cathedral brings out the best in them.
The most important lessons are life lessons. Cathedral could write a New York Time's Best Seller on this subject. Whenever a tragedy occurs, the Cathedral community gathers together. The support system is unwavering, and will offer a helping hand to anyone in need of help. I'll never be afraid to strive for new heights because I know I have Cathedral on my back to catch me if I fall. Big Props to Cathedral High School.
-Brian Frick, '09
Cyberprops is excited to announce that the official countdown to what you've all been waiting for has arrived! Check out how you too can give props: http://app.cyberprops.com/cyberprops-introduction/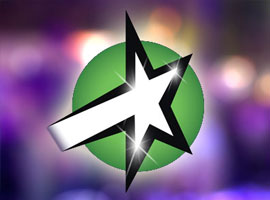 Latest posts by CyberProps
(see all)