Something struck me the other day, as I was moving around a pile of dirty laundry in my room while simultaneously getting a text from a girl that was interested in me that read as follows, "Are you married or do you have kids?"  Obviously I just laughed because I can't even maintain a solid relationship with a toaster struedal, let alone a real human woman.  Also, like I said my room has dirty clothes everywhere so I can clearly not care for myself let alone a mindless, 20-pound creature that literally depends on me to survive…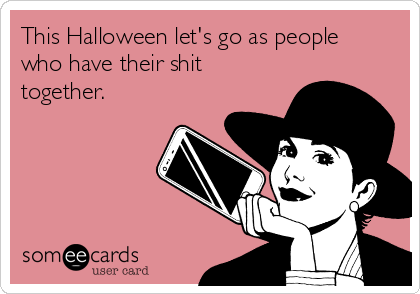 Anyway, I'm here to give props to my comrades that are getting married and having kids; your wizard powers are well beyond my time. It really sinks in about 5-10 weddings and a couple baby showers later or after you start talking about college as "my college days" that you are, in fact, entering a new stage in life.  My relatives won't even let me babysit my small cousins, and I have friends out here with twins… Next time you're out with your crew getting housed on dollar margaritas thinking about which movies you're gonna watch the next day, and more importantly, which mate in the bar looks good enough to crash and burn some game on, I want you to think… think about those that have made the ultimate sacrifice and will be at Home Depot the next day or at Rite Aid buying the 2 for 1 diaper special.  That life is not far away my friends.
Props to the young grown folks.
Latest posts by Grit Williams
(see all)