Hello world, my name is Nate Wiersema, and I'm here to give my props to living in the NOW. I want to introduce you to a mindset that has constantly kept me smiling and given me an attitude that can handle any situation. I have to be honest, the real teacher of these thoughts comes from a man named Eckhart Tolle, but he has inspired me share. This simplistic way of thinking is backed by one simple word, one simple concept and one simple truth. That word is now. Now as in this exact moment, this exact thought. When you really think about it, right now is the only 'time' in this world.
Your brain is a battery that sparks a powerful thing called consciousness, or for short, thoughts. These thoughts are what create your entire reality. But this reality is blurred because of the way those thoughts control your mood, your perceptions and emotions. If you were to completely stop thinking, the only thing you are left with is right now – this very moment. A moment that is completely neutral until your thoughts decide if it is bad or good. If you think about the antonyms of now, past and future, you start to realize how made up they really are. The past is only a memory because it has already happened. There is no way to go back and change it or relive it. The future is only something your thoughts design. You can never be 100% sure it's going to play out exactly how you thought or be as good or bad as you worry it to be. The phrase 'forever now' captures this concept well. No matter what, it is always right now.
If you can come to understand this, you start to realize the abstractness of time. Time is only the reference points of your thoughts. Time is a structured perception towards observable changes. "Tomorrow is going to stink because I have to do this… My life is going to suck because this happened." Really? Or is that just what you think? You can't live now if you are constantly in memory or anticipation. You have to start being okay with what is because it is what it is. You can either change it, or if you can't change it, you can always change the way you think about it. Tolle says it best, "Nobody's life is entirely free of pain and sorrow. Isn't it a question of learning to live with them rather than trying to avoid them?"
So how can you use this truth to your advantage? Anytime you find yourself unhappy or depressed, evaluate the current moment. Is what's happening around you literally making you feel that way, or is it only your mind creating this disillusion? Do you have to feel sad or angry, or can you accept what is and challenge yourself to engage in the absolute present? Now I do agree, living through your emotions is sometimes what is now, but live through them, then move past them; dwelling on them is where your thoughts take YOU over.
Practice this mindset by constantly looking around at what's happening. Stop thinking and just look at the world that you are in. Appreciate the beauty and joy of your surroundings and the idea that nothing else exists except for this moment. You will start to see your attitude change about everything. I challenge you to eliminate time and give a little more props on THE NOW…because for me, it has given me such unique outlook on this crazy thing called life.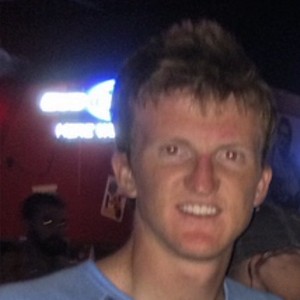 Latest posts by Nate Wiersema
(see all)