With the sometimes overwhelming amount of television being created, along with your hectic schedule, you probably find yourself having to pick and choose which shows to commit to. But it is hard to know which ones to choose when there are so many options. Time and time again I have committed to a new show only to have it cancelled after one season, ending in an unsatisfying cliffhanger. To this I say – no more! I have dedicated myself to solving this issue, and have done the ever so harrowing work of finding the best new TV shows premiering in this season with the most likelihood to get renewed again. By that I mean I watched a bunch of TV pilots, listened to some critic's podcast, and most importantly, shelled out the $5.99 for the special "Fall TV Preview Entertainment Weekly" magazine. But hey I did create some unbiased criteria to judge these on: the number of people who watched it and the level of my enjoyment. Ok, so I lied it is pretty biased, but I think I have pretty good taste in TV if that counts for anything…
If you're feeling COMEDY….
The Grinder
I would describe as: Chris Traeger becomes a lawyer.
It takes a lot for me to laugh out loud during a comedy, and this one had me chuckling quite a few times.   Rob Lowe's character in The Grinder is very reminiscent of Chris Traeger, but Parks and Rec is one of my favorite comedies (let's just pretend that trainwreck of a final season didn't happen), so I didn't mind. But the unexpected standout star for me was his lawyer brother. While Rob's character relies on more over-the-top comedy, his brother's interactions with his wife and family are so realistic, which makes it even funnier.
Muppets
I would describe as: Jimmy Fallon meets The Office meets The Muppets

I wasn't sure what to expect when watching the pilot of The Muppets, but because of what I had been hearing from TV critics, my expectations were not very high.  However, I was pleasantly surprised at the modern take on these classic characters. The humor is quite subtle and makes a lot pop culture references, so I really had to listen to get all the jokes, but they are actually pretty funny. A line from the episode I watched today:
Fozzie Bear: "You ever been shot with a tranquilizer dart, Kermit?
Kermit: "Uh, well, no, but I did lick my third cousin once and the walls started melting, so I feel you, bro.
Plus apparently Kermit has a major crush on me, so I have to support my boo!

Casual
I would describe as: A divorced woman's intriguing journey to get laid
At first glance, the new comedies this season seem a bit disappointing. But once I dug a little deeper, past the typical cable TV sitcoms into the realm of streaming, I found a couple hidden gems. Casual does a great job of showcasing the messy dynamic of juggling casual sex with family drama.
Red Oaks
I would describe as: Unexpectedly interesting life at an 80's country club
Red Oaks is like an addiction. It creeps up on you and draws you in without you even realizing it happened. Amazon did a smart thing by releasing all 12 episodes at once. While there are definitely some entertaining and crazy scenes (like the Freaky Friday body swap), it is very much a character driven show. After about episode 3 or 4, I found myself invested in the every detail of their lives.  That may also be because you quickly realize these aren't your stereotypical characters, which makes them very relatable. Also, it's set in the 80's and not on cable….*cough**naked women**cough*
Crazy Ex-Girlfriend
I would describe as: Jane the Virgin: The Musical
Judging by the title, it may surprise you that most of the creators and writers of this show are women. But the choice of name was very much thought through and intentional.  Similar to the way some feminists are reclaiming  the words "slut" and "whore", the creators of this show are trying to own the "crazy ex-girlfriend" status. Meaning that yeah, all women do crazy things sometimes, especially in the name of love, but so do men! The story is told through the eyes of our main character which makes the silly musical breakaways not seem out of placeit is all taking place in her head. I am already confident that it will be my favorite comedy of the season. I highly suggest you tune in for this one.
If you're feeling REALITY…
Project Greenlight
I would describe as: Proof that the making of a movie is just as (if not more) dramatic and entertaining as the movie itself.
Although technically this isn't a totally new show, it has been off the air long enough that I myself had never seen it (since 2005).  I had no idea what to expect and was a little afraid that it could be boring, seeing as the interesting drama in most reality TV shows is staged, which I don't see HBO doing. But boy was I wrong! There was no need for HBO to stir up any manufactured conflict; the chosen director does that all on his own. Although I must admit I am not entierly convinced they didn't choose him partly based on his combative personality which makes for GREAT TV. This show explores not only the technical issues (financial, casting, location, etc) that come with making a movie, it documents social issues, like race and gender, that can subtlety occur day to day in Hollywood or in any workplace.
If you're feeling DRAMA…
Quantico
I would describe it as: How to Get Away with Murder – FBI Academy Edition
If you are like me and judged this show based on the cheesy promos, you should definitely give it a second chance. ABC did not do this show justice with its trailers that focused solely on how attractive and young the FBI recruits are instead of the intriguing storyline.

This has surprisingly been the show I have looked forward to watching most so far this season. However, I will admit I do have to put aside my skepticism and just embrace the show for what it is. It may not be realistic sometimes, but it sure as heck is entertaining. Plus, diversity in the main cast is always a plus in my book.
Supergirl
I would describe as: Upbeat superheroine version of the Flash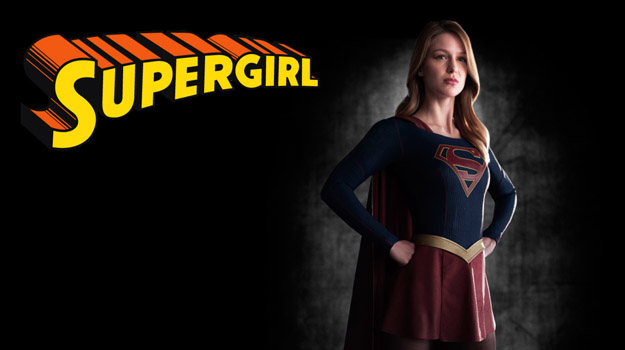 While I can only go off of what I've heard since this show has yet to premiere, Supergirl has really caught my attention, which surprising because I don't normally like superhero shows/movies (besides X-men, of course). They are too predictable and dark – man saves city from villain. But this has been described as a more fun, upbeat take on the typical superhero story. Not to mention it is the first time a heroine from a comic book has been portrayed as a lead in a TV show since Wonder Woman 40 years ago in 1975. It's about time!
If you're feeling HORROR…
Fear the Walking Dead
I would describe as: A family drama with zombies
Although all 6 episodes Fear the Walking Dead have already aired, I still consider it fall TV since it started in late August.  Whether or not you have seen The Walking Dead, this prequel is worth watching. It has its own unique tone and theme. Where Walking Dead explores the effects of surviving a zombie apocalypse for so long, FTWD's focuses on the characters coming to terms with saying good bye to the only lives they have ever known.
Scream Queens
I would describe as: Glee x American Horror Story
I had a hard time deciding whether to put this in the comedy or horror section of this post. While it is more reminiscent of the "Scary Movie" comedy franchise, the violence is actually quite gruesome and I dare to admit…scary. Which you do need to be in a special kind of mood for, so horror it is! With so many shows out now, it is easy to feel like you are seeing the same storylines over and over again. With Scream Queens, you never know what is going to happen next. Plus, even though the horror is exaggeratedly cheesy, there is still a big mystery to solve which will keep you coming back week after week. Who is the Red Devil(s)?!
AHS Hotel
I would describe as: Hannibal on LSD
I think I have to start out by saying this show is not for everyone. If you are looking for a twisted yet clever plot-driven horror story…this is not your show. For that you can look to season 1 of AHS. However, if you are looking to see the interesting and disturbing results of an extremely creative mind with virtually no limits, amazing acting, and artistic style, this is the show for you. It's easy to forget that each season of AHS is its own mini-series, which means it will have its own unique style. Despite the fact this season appears it may not be quite as good plot-wise as previous seasons, AHS Hotel will be unlike anything you have seen before. In this sea of TV content, taking risks and being unique is the perfect tactic to keep viewers coming back to watch week after week. One thing is for sure: it's not for the faint of heart.

Latest posts by Leah Thompson
(see all)