The roar of the arena gets into your spirit and you're forced to join in with a Neanderthal-like shout. You react to the sound of two helmets crashing with the clenching of your teeth and disposition on your face. You just witnessed a man dehumanize another man, and you do not feel in the slightest bit empathetic. What the hell is wrong with you?! Absolutely nothing. You're a barbarian, and you enjoy nothing more than watching gladiators spar until the clock reaches 00:00.
What makes this even better is that there are three more matches with the exact same thing going on at the same damn time; Clan versus clan, brother versus brother, a six-month extravaganza that doesn't end until the Leonidas of the warriors screams with all of his might, "I'm going to Disneyworld!"
Bitch, you guessed it! It's football season and you are fully immersed in the great American tradition. Put your favorite jersey on your back my friend because that is your battle armor. Grab a beer, or two, or twelve, and indulge. Every medieval celebration needs a feast, so get your chips and salsa, Buffalo Wild Wings, bratwurst, and anything else that makes your stomach 7-months-along and your heart a ticking time bomb. 'Tis the season. It doesn't matter if you don't have a favorite team. I don't care if you've never tried on a pair of shoulder pads. Just don't ask what his name is because someone is bound to be a living almanac of rushing yards, dates, and every other statistic under the sun.
In 1962 Wilfred Winkenbach, or "Bill the Gill," an Oakland area business man, and two friends organized a rulebook which would be the foundation for modern day Fantasy Football. We love the game so much that it has been condensed into a nerdy game like Dungeons and Dragons. You know what, I've never played Dungeons and Dragons. Let's say it's like the Pokemon or Yu-Gi-Oh Card Trading Game where the top running back is a holographic Charizard and the best quarterback is first edition Mewtwo. Your tight end is in defense mode, while you reveal your facedown trap card flex player to end the game.
But in all seriousness, Fantasy Football has given us another way to reconnect. In our capitalistic society, competition is just another way we build friendships. So whether it is a coworker, family, or friend's league, you better prepare yourself for the weekly inevitable death match. Spend the week watching ESPN to make yourself an expert on the top running backs this week. Strategically make trades to build up your empire. And whatever you do, make sure you do not come in last place of your league. Or be prepared to face what seems a purgatory of humiliation from your peers.
Props to you Fantasy Football. It is because of you that I can feel like Mike Tomlin.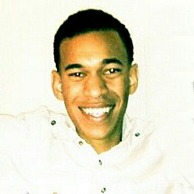 Latest posts by Nhigel Hinkson
(see all)