In light of Thanksgiving, this blog is dedicated to something I'm thankful for. I'm thankful for a lot of things in life. Truly, I'm a blessed individual. I have amazing parents who supported me growing up, financially and emotionally, to chase my dreams. I have an amazing sister who's my best friend. I have amazing friends, family, a great career, and all these things to be thankful for, but today I want to give props and share something that I'm thankful for that's unconventional: design.
Design makes the world go round. Did you know that? You probably didn't, and that's the best part- because good design is so flawless you don't even notice it. It's in the typefaces that line the interstates, printed in books, and makes up your keyboards. It's in the logos that make a company have an identity of their own and a look and feel for what they're about. It's in the way a chair is carved to better fit your body for comfort, and it's in the colors of the room you're sitting in. Design is everywhere, we just take it for granted as normalcy when in reality, there were hundreds of sketches behind that logo, countless hours spent digitizing that font and millions of dollars spent on the way the interior of that building looks.
Prime example- there's a font called Garamond.  You probably have seen it in your last Microsoft word document. It's a serif font. Nothing special huh? Wrong. Garamond is the typeface used by Tiffany's on that little blue box you just paid outrageous amounts of money for. It was the text on the original 1985 Nintendo games, and it's the typeface that billions of copies of Harry Potter are printed in. It was designed by Claude Garamond in 1480. Nothing special though.
This phone you're reading this on? Maybe an Apple iPhone? Jonathon Ive designed the first version of this phone in 2004 with a team of 1,000 employees and a budget of $150 million dollars. Some project huh? In 2014 alone, Apple has sold over 200 million iPhones worldwide. I'd say it was worth the investment!
One last example, then I think I'll have thoroughly made my point- Nike. That little swish. Probably the most recognizable logo in world. It was created by a graphic design student from Portland State in 1971 named Carolyn Davidson. She was freelancing at the time and was paid $35 for her services. Thirty five freaking dollars for a logo that is now worth billions of dollars and is arguably the most notable logo on the planet. She was later compensated with stock and a gold and diamond studded Nike ring after the company took off. But regardless, Nike is one of the most profitable companies in the world with some of the best designs in advertising.
So, all in all, I'm thankful for good design. You are too, you just didn't know it, did you? And props to my forefathers in design for setting a foundation I can only dream of making my mark in. Because when design is bad it sends the entirely wrong message and can ruin a company. Just check this out and you'll understand why you too are thankful for a good graphic designer: http://www.hongkiat.com/blog/logo-design-gone-wrong/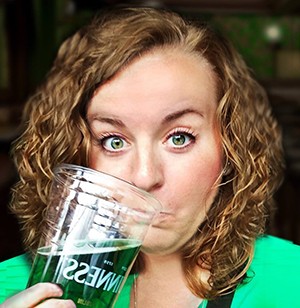 If I could make my living as a vagabond, I would.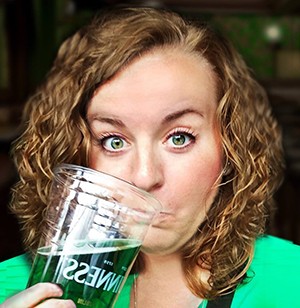 Latest posts by Emily Oskay (see all)
Related posts