Props: The Eastside of Indy
In light of a lot of tragic, heroic and even celebratory posts recently on our blog, we noticed a bond within a group of people, a community, that we knew existed but had never acknowledged before. We noticed that communities become families, and one community in particular was connected stronger than ever. We at Cyberprops reached out to several of our authors to write about their community, the Eastside of Indianapolis, and what it means to them. Cyberprops would also like to thank our Eastsiders for their dedicated following and continued support.
---
There are more than 7 billion people in this world, 196 countries, over 4,000 cities, but there is only one place that I can call home. I am incredibly lucky to call that place the Eastside of Indianapolis. I love Indianapolis as a whole, don't get me wrong, but the Eastside, where I grew up, is my favorite place. Not because of the beautiful scenery, although no sunset is more beautiful than the one over the dilapidated Eastgate Mall; not because of the nonexistent fancy bars and restaurants, although we are home to the wonderful Manley's Irish Mutt and Jockamo's pizza; and not because of the lavish homes, I'll stick with my small, 3-bedroom ranch house thank you very much. No, I love the Eastside because first and foremost, we are a community of hardworking, down-to-earth people who will go miles (or in my case, usually only a few houses down) out of the way to help each other.
The Eastside is a community to its very core. Made up of a majority of Irish Catholics in three different parishes and about 25 square miles, we love and support one another. We are an extended, metaphorical family and, in a lot of our cases, actual family (seriously, raise your hand if you are somehow distantly related to a McGinley). If one of us gets hurt or is hurting, we are all hurting. When someone needs support, you better believe we're there for each other participating in a fundraiser to help raise money, dropping off food, or just sitting on a couch in someone's basement listening to them talk. I know there are other communities out there that are like my Eastside family, which is why I want to give my props to community, and more specifically, my own beloved Eastside.
–Emily Oskay
---
When I first went to Cathedral, we were legit called "the Eastsiders." Like it wasn't even clever. People usually only knew us from CYO sports, or even better, CAMP RANCHO FRAMASA aka CYO camp, but we weren't shy and were usually the most accepting of 'cliques' in high school. For instance, our best friends in high school came from Brownsburg, Fishers, Carmel, blahdy blah mapquest after mapquests later, and we had probably circumnavigated the 'donut counties' (love that term) by halfway through sophomore year. And yet we still attended more Scecina basketball games than Cathedral, usually because it was closer, but more importantly because that was where our buddies were still playing. Very rarely do kids stay friends once they go to different high schools, usually it's not by choice, but just convenience to move on and find new friends. Our friends have and continue to make a conscious effort to stay in touch with one another. Its incredible how many parents and old school mates will genuinely care about how you and your family have been. Its surprisingly hard to leave the Eastside, everyone has roots here.
–Marty McLinn
---
Everyone always swears that their side of town is the best side of town. So I'm not going to try and argue with you. I'm just going to say that the Eastside of Indianapolis is the best side of town in the world, and then I'm going to sit back and politely ignore everything you say that attempts to refute that. The Eastside isn't perfect, but it's got character. And that character is instilled in everyone that is willing to embrace it. And you don't even have to be from the Eastside for it to be instilled deep within your loins. It only takes one trip to feel those Eastside vibes that give your life a better rhythm.
Every decade or so, someone moves from the Eastside to another part of town or another city. These are what I like to call Eastside missionaries. They are the Eastside's gifts to your part of town. A little more character for your community.  You are welcome.
The point I really want to make is that you can take the boy out of the Eastside, but you can't take the Eastside out of the boy. And while the only more overused, slightly-varied expression I could have used there is "Keep Calm and Eastside On," I feel like it is appropriate, so back off. I'm not Indianapolis-native Kurt Vonnegut. It's a Remix Culture anyway… shoutout to Mark Deuze.
A strong community is built on respect.  Many people believe that when you meet a new person, that person must earn your respect. This is not how it is in my community.  I believe that respect should first be given, and then, it can be either strengthened or lost.  This simple philosophy is the foundation for the Eastside of Indianapolis. To this I give my props, and I will carry this idea with me anywhere that I roam.
Shoutout to Lovers Lane.
–Brian Frick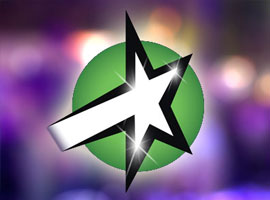 Latest posts by CyberProps
(see all)