"The Vegas party of the Midwest", I heard a homeless 70 year old man say. Could Muncie Gras be why he finds himself in that position? Maybe. Muncie, a Midwest City, finds itself coming out of
permafrost in late March like the rest of the cities north of the Mason-Dixon Line.  People are confused at the site of vegetation and laughter.  The copious amounts of frozen pizza and lack of working out is evident on every body that comes out of their Netflix induced coma.  You can feel the passion however, the town home to legends such as Papa John and David Letterman comes alive.
Muncie Gras is an event like no other, it brings locals and students together which is like bringing fire and ice together like every other college town.  Except at this event hot-ice really is the best of both worlds.  One prepares for Muncie Gras by consuming their body weight in 4 Lokos or any other liquid that contains alcohol until they are riding that fine line between Amy Winehoused and Charley Sheened. 2015 hosted what will go in the history books as one of the greatest midget wresting bouts of all time.  Imagine if you will, a steaming hot tent full of half-sized humans fully juiced on steroids being encouraged by extended USA! USA! USA! Chants.  All while being handed different metal objects to destroy each other with. It was pure poetry, Shakespeare couldn't have dreamed up a better atmosphere.  Some might look at their life in before and after this event (BMW and AMW).  The event is sponsored by Bud Light and rumor has it that this is the "Are You Up for Whatever – Bud Light Town" from the commercials that most people don't want to go to… who knows? Not me and certainly not Homeless Gary.  Whether it's sitting back and casually enjoying Alexis Texas doing the 40oz bounce, or square dancing with Muncie locals, one thing is for sure, it's inspirational and it's human.  Props to Muncie Gras for being the greatest or weirdest party on Earth, I'm not sure anymore.
-Grit Williams BSU '13
Close your eyes. Clear your mind. Go back in time when you saw your first Girls Gone Wild video as a youngling. Whether it is the censored previews on late night Comedy Central…. or somehow you got your hands on an actual copy of that beautiful cinematography… picture that. Keep your eyes shut as you picture those hot, tan girls flashing their perfect sweater meats all for some simple beads or a t-shirt. Beautiful isn't it? Now picture the exact opposite. THAT, my friend is Muncie Gras. What better place to shut down the whole city and funnel the locals in and mixing the college students than Muncie, Indiana. This night is for the Muncie locals, of all sizes to show off those bodies of theirs that they have been destroying for at least 20 years. Show it off big mamma….show it off. Thousands of people pack the streets of Muncie with blood alcohol levels skyrocketing mixed with God knows what other drugs. Everyone is there for one reason and that is to have a good time. And dammit, the people get it done. Live bands, all the fried food you can think of, massive fights, sketchy rides, packed bars….THAT is what it's all about.
Everywhere else in society frowns upon calling them midgets. At Muncie Gras it is highly encouraged as they throw them into a wrestling ring to have the lightest of lightweight championships of the world. What better way to entertain the people of Muncie Gras than with a full fledge Midget Battle Royal with all sorts of different weapons such as chairs and latters? That's good ole fashion Muncie family fun right there. People talk bad about Muncie Gras, including myself, but this event brings back more alumni than homecoming and it never ceases to amaze. Bless you, city of Muncie, and continue on with this beautiful American tradition we call Muncie Gras.
-Keith Stone BSU '13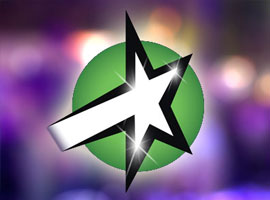 Latest posts by CyberProps
(see all)