Google Maps.  This one may seem pretty boring, but since Apple no longer includes this App with a new iPhone purchase (Placing their
own GPS app on instead), I almost urge anyone new to the smart phone world to download this immediately.  More than just getting you from point A to point B, Google maps gives you live traffic alerts as soon as they occur.  If you are in a new town and want to wet your whistle, open the app and it lists all nearby eateries and even reviews.  The new update even allows you to make reservations at restaurants from the convenience of the app!  I don't know about you guys, but an app that can get me 'unlost' and can find me the best wings in town is kind of a no brainer download.
Gif Keyboard.  I tend to think I am pretty funny, actually, its more of a well known fact.  I believe a true comedian can use multiple platforms and still be successful.    This free app has hilarious Gifs that can fit any mood.  So step aside emojis! I prefer to
electronically express myself in videos, not heart eyes and hand claps. (PS. low key, LOVE THE HEART EYES EMOJI)
HUDL. This is an amazing app for sports.  From high school to the Pros, this app is a brand new way to watch game film.  Having used it the past 3 years, I was able to break down game footage and show my players how a play can be run.  From those films, individual players are able to make their own highlight films, completely changing the way athletes get recruited today.  It used to be that only the big time programs got the attention, but now the kid who may not have gotten any looks in the past now can present themselves to the world.  I highly recommend any person working in the field of sports to get this app because there is nothing else like it.
Timehop.  Is there anything better than being reminded about the dumb stuff you used to do?  This app connects to your Facebook and twitter accounts, and if you ever tweeted or posted anything on that specific day, it will show up on timehop.  I was immediately amused when I was reminded of the tweets I used to send to the REDZONE back in college.  (Shoutout Kevin and Frank.)  You cannot make any new posts on timehop, so its only for the nostalgia factor.  Sidenote:  I was really bold in college. Wouldn't change a thing. That's happiness.
CyberProps.  This app has been live for less than 24 hours, but already the community has been completely supportive and positive, exactly what the goal of CyberProps has been since day one.  This is something you truly have to experience for yourselves, but only if you appreciate positive vibes and common respect towards one another.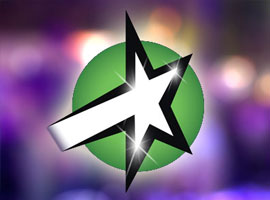 Latest posts by CyberProps
(see all)