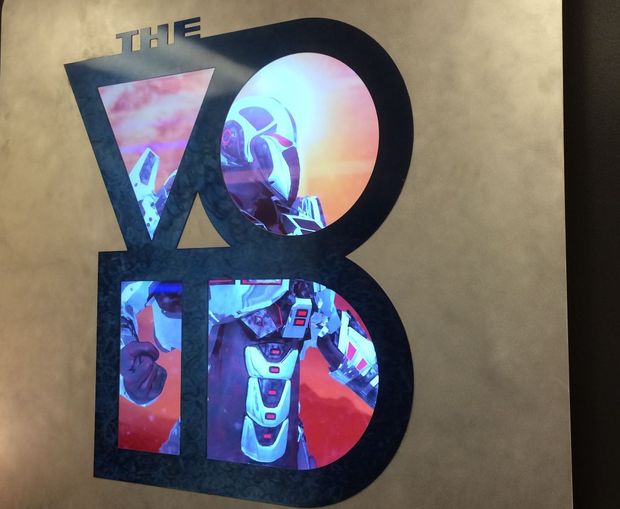 What is Future of entertainment? Since the invention of television, we really have not revolutionized the industry. Sure… our television has gotten flatter and our video games look a little more realistic, but other than making marginal improvements to out existing technology, where is the innovation? Where is that pioneering that took us from VHS to DVD? The answer my friends, is virtual reality. So please keep your arms inside the proverbial vehicle and take a journey with me through THE VOID: The Vision of Infinite Dimensions.
The Void is basically virtual reality with a twist. It is the self-proclaimed future of entertainment. So what is The Void? Think of it as a mashup between a theme park and virtual reality. A customer will purchase a ticket to the park/ride in the same way as if they were going to the movies. The consumer enters "The Void" with what they call a Rapture HMD, or Head Mounted display, equipped with Dual High-Density Curved OLED Displays and Proprietary Global and head tracking sensors which makes the virtual world come to life interactively. The customer is also equipped with the rapture vest and gloves that help with further immersing the user with the world created in the VOID.
The Void is several months from production, set to be open in the Summer of 2016, but what it represents is a step into the future that I have been waiting on my entire life. They created the interactive virtual environment with physical details to make the world seem even more real (i.e if you are standing by a fire in the virtual world, there is a heater in its place in the real world so the user can see and feel at the same time. That small detail is some next level shit. If you ever watch the X-Men cartoon, it is basically like the Danger Room.
With the ability of The Void to create any world and invite the user to interact with it is absolutely amazing. The Summer of 2016 will be one for the history books when people can officially visit The Void commercially. And with movie theater attendance on the decline, this will prove as a viable entertainment alternative.  So props to The Void for pushing the envelope for entertainment and opening our imagination to a whole new world.
Latest posts by Kakpindi Jamiru
(see all)