Props: Zach "ZachsonDeck" Decker
On Friday, we buried a person that was hands-down one of the most unique individuals to ever walk this earth. Zach Decker or the self-proclaimed ZachsonDeck was one of the coolest people I've ever had the opportunity of meeting.  I've challenged some of Zach's closest friends to write a condensed version of how they want to remember their friend. While it is impossible to include everyone who was close to Decker, I hope that I've collected enough to make you smile and relive what it was like to be in his presence. It was always an interesting experience. Props to Zach Decker for living a life that is worth talking about:
---
Zach was a special cousin of mine, I knew him from the beginning and watched him grow. No matter how long we went without seeing each other I got the best hug ever from him and his smile was contagious. This week has been difficult to swallow, I believe in God's plan and he chose you to rest in eternal peace. I love you and hate that we do not have you with us. I will keep you, your momma, and your brothers in my prayers always.
-Beth Logan, Cousin
---
Where to begin with Zach Decker? As for most of the people he came across, he always had me laughing. His "dumb" questions, his stories, his goofy smiles. He always had me laughing. I'll never forget the first time Zach played A-side against Westerville in the Midwest Championship when Coach Denny yelled out "Let's try Decker." Or one of my favorites. Zach was telling me how he has started worked out in Paul's basement and when he went to show me what he has been doing there was a pack of cigarettes and an ash tray on the bench seat. We both looked at each other and without a word spoken we both broke out into laughter. Yes, laughter is what Zach brought upon everyone but the loving brother, son, and friend is how I will remember him. He was so proud of his mother's sobriety. He was so happy to be Paul's son. He loved his sister Shelby. He may have picked on Tyler, but deep down he really cared about his little brother and loved being around him. And Cooper, oh how Zach loved Cooper. When I would go to his house, he would spend hours playing with Cooper. He would take videos of Cooper and send them to his friends and post them online. There was not a single time I saw a video of Cooper that I did not smile. And not to forget, how Zach loved his friends. As others have said, when you spoke to Zach he made you feel like the most important person at that time. He always gave you the real Zach. He never faked to be someone he wasn't. He knew he was put on this earth to make other's laugh and to show love to his family and that is what he accomplished. The stories could go on and on but to sum it up, Zach made me, and the people around him, a happier person. He didn't care who you were or what mood you were in, he always managed to make you crack a smile. Zach will always be in my heart, and it is nice knowing he will be watching over each one of us every day.
-Jake Campbell
---
My favorite day with Zach was last summer. He was driving my car back to Paul's (of course because he never had gas etc) and I started to realize that's not where he was heading.. He said he wanted to show me something. When we got there he got out of the car and I followed as he lead me by the hand into the woods. After walking for a few minutes we sat down amongst all the nature and he told me how much he loved this place and how he would go there to sit and think. He said he wanted to show me the place he loved. Zach loved so many things and people.. My biggest blessing was being able to meet his family, east side family, ball state pledge class + friends. And see everyone and everything that he loved.
-Ellyn Berghoff
---
When I saw this guy Zach around the late 2000s Indianapolis party scene, I would say to him, "Zach Son Deck, Patron on Mike." And if I didn't, he would chastise me for not remembering. I don't know what the saying means. It's a play on words from a popular TI rap song. I don't think we had anything in common, really. So we'd belch out these words as melodically as possible, then part ways for the evening. That's a thing we did.
-Mike Whitsett
---
I'll never forget the first time Zach got to play A-Side junior yr on the rugby team. Of course it was a dramatic moment. We were an undefeated team playing an undefeated defending champ Westerville from ohio. We were down 14-0 when Joey Hilger got injured 20 minutes in the match.. Our head coach Denny Connor looked down the bench and exclaimed "LET'S TRY DECKER" Decker, never playing a single minute A-Side all season was immediately thrown into the most important game of our rugby lives at that point. First play decker got the ball I distinctly remember Decker getting ROCKED. Of course his tough gritty east side self got up and kept playing his heart out. He ended up playing an unreal game. Honestly we thought we were all screwed when decker got in because we were down 14 and our team captain just got hurt. But decker held it down and we ended up coming back and won the game and also the Midwest Championship
-Zach Douglas
---
Zach was always a part of my life. Through being in Emily's grade and John always being with Tyler, I was around Zach. It wasn't until high school that I actually got to know him on a more personal level. He became my older brother. He would take me home from Cathedral which lead to talks that were both humorous, yet personal. Whenever we saw each other outside of school, he would always joke around with me like the goof he truly was. Zach was so amazing in every aspect of his life. I am so fortunate and blessed to have known the gentle and kind soul of Zach. I will love you forever. Rest easy with your heavenly Father. Until we meet again.
-Molly Preston
---
I remember being up with Zach and the boys until 3-4 in the morning and Zach would find a way to keep us up laughing. When we were winding down, Zach would pick up the phone without warning and call Paully D. He would just grin and wait for him to pick up. Once Paul picked up Zach would yell, "Dad, Dad, Dad!" Paul would think something was wrong and Zach would ask what time it was! It was the funniest, but most asshole move to scare Paul like that in the middle of the night, but everyone loved it. The laughter from that would keep us up at least another hour. I'll miss Zachson's stunts to keep the room alive.
-Dillon Peters
---
Zachary I already miss you so much. I have never met anyone like you. You made me laugh more than any individual. You truly had the purest heart with nothing but love and respect for anyone around you. When I went through a tough time junior year, you were one of a few people who always had my back, always. Even if it was a smile or a word of advice or encouragement, you made me feel loved. Look out for me up there now until we can meet again. Love you zachson.
-Sophie Spenia
---
Zachson Deckkkkk…
You were the man with the plan. Always thought of you as a little brother and great, loyal friend. Constantly wanted you around. The times we spent together I will forever be thankful for. We had are highs and lows, but even with any lows in our lives the laughter didn't stop. Asking me condescending questions that were basically rhetorical. If only I could get your smirk one more time when I unfortunately fell for it and answered. You were always taking my clothes. "Bro, I'll bring it back". Holy Spirit to Cathedral to Ball State, we continually became closer. Truly was an excellent ride my brother. You lived life to the fullest and it was contagious. Still can hear your voice and will always be thinking about you. You changed my life just being your natural born self and made it all for the better. I miss you man. Love you, Zach.
-Alex Frick
---
My favorite part about Zach was his relentless effort to please people. He always tried to put a smile on anyone's face who would be in the general area around him. When he would talk in Herbert the pervert I could not be able to stop laughing. He included everyone and never knew a stranger .. He was such a knucklehead in every sense of the word, a little brother that always let you know how much he enjoyed being around you and always wanted to know if the party he missed was tight. Zach made me realize how truly important it is to have fun as much as you can. I love you decker, and "would you guys keep it down out there."
-Marty McLinn
---
Decker was truly one of the most special people I have ever met in my entire life. There was never a dull moment with him and never an ounce of silence either! So many of my memories with Decker are with my best friend, Ellyn Berghoff. He was so happy whenever he was with her and I saw that from day one. He was the life of every party and a true friend whenever you needed it. He was always the one that wanted all of our friends to get together every summer, he is the glue to our family that we have become. I will never forget his smile, his laugh, and his love for life. Heaven gained an amazing guy, and we have all gained a guardian angel.
-Marta Goedde
---
Decker was one of the first people that truly made me feel comfortable at cathedral. From the moment I met him in our Spanish class freshman year and he started calling me Cindy Lou who, I knew we were going to be good friends. No matter what kind of day I was having, when I walked in that class decker always had me, as well as every other person in the class, laughing. Even the teacher couldn't help but laugh at the stupid things he would say or do. His vivacious character could light up any room in a matter of minutes. I was lucky to be able to feel extra close to Zach the last couple months of his life and I will always cherish those times we had together. I can't wait for the day I get to see him and that cute little smirk again. Loving and missing you Zachary, I'm eternally grateful for your friendship.
-Sam Hupp
---
Zachson was the man for many more reasons than I am going to write about. But entertaining and confident are 2 unique qualities that I admired about him. Whether we came up with a good or bad idea, he was usually down if a good story could be told of it. His sophomore year of high school (my senior year) we found boxing gloves in the Hofmeisters' piano room. So, we decided to box. I outweighed him by a solid 40 lbs. it's safe to say he was at a disadvantage, but we both wanted to gauge our boxing skills. We traded blows for about 30 seconds then I hit him with a swift rib shot that sent him to the carpet. I think we even went a second round in the piano room boxing ring. Any logical person probably wouldn't have taken that match but decker wasn't scared of me. He stepped up and gave me some punches to remember as well. A few weekends later he got his revenge by sneaking into the bathroom and pouring ice cold water on my head in the shower. When I got out he was gone. I imagine him coming to pick up my sister and asking "Where's Sean?"find the biggest cup, filling it with cold water, pouring it on my head and running out to his car, laughing the entire time. Only reason I knew it was him was bc of his distinct laugh. Whether he was pouring water on my head, taking punches from people twice his size, or just chillin watching sports his personality was contagious. You never wanted him to leave the room. He had a refreshing energy that I will never forget and it will live through me daily. So, may the road rise to meet you and may the wind always be at your back, Zach Decker. Rest in peace and God bless.
-Sean Connor
---
Zach Decker, he when walked into a room he would make everyone smile, that is what I loved the most about him. He could brighten anyone's day and I think that is something so rare to find in someone. He was one of my first friends at Cathedral Highschool and I am so blessed that I have stayed so close to him throughout college at Ball State. He is the most loyal, trustworthy, hilarious, & genuine guy I know. His late night random phones calls that we would talk for hours just about life in general are something I am going to cherish forever. I am going to miss his dance moves and awkward eye contact so much, he will never be forgotten, and he will be lived through all of us forever. We all lost a best friend but we gained a guardian angel. Watch over us Zachson, fly high.
-Kenzie Stark
---
It's difficult to sufficiently summarize seventeen years of being friends with someone in a way that accurately reflects the bonds and memories you shared. But for starters, Zach Decker was the biggest and most loveable goofball I have ever met. Every memory I have with him is filled with his lighthearted personality of laughter and humor. I can't imagine my years growing up at Holy Spirit without him, nor would I have wanted anyone else to roam the halls of Cathedral with for four years. I loved the way that no matter how much he seemed to push the buttons of our Holy Spirit and Cathedral teachers with his sass and talkative nature, they never could stay angry with him, and had to fight not to crack a smile at his smart-alleck comments. I admired his confidence, laughed at his cockiness, and was warmed by the way his genuine care and fun-loving personality shown through in every conversation I had with him. And I loved the way that through our four years at Cathedral there was never a time we did not stop and say hi whenever we saw the other in the hall. Most of all, I love that Zach was a part of my Holy Spirit, CHS, and Eastside family for seventeen years of my life, of which Zach only made more enjoyable and joyful. There are so many amazing memories I have with him in them, from birthday parties and sleepovers to Halloween parties and graduation. There was never a truer Eastsider, nor one who was more loyal to his family, friends, and his roots. Love and miss you Zach, you're irreplaceable.
-Bethany Wysocki
---
Decker was more than a friend to me, he was a brother. He was my right hand man, the person i'd come to for guidance, protection, or to laugh with in the good times and to cry with in the bad, and the one boy I'd trust to pick out an outfit for me (which happened on multiple occasions). The light inside of Zach shined so bright that I am certain he was in fact an angel sent down to this earth to change all of our lives immensely. Zach was my light at the end of every tunnel and for that I will be eternally grateful. His soul and spirit were captivating and this world will not be the same without him in it..but my world would not be the same if it wasn't for the time we did have together. Shine bright up there zachson.
-Abby Robbins
---
From Holy Spirit to Cathedral, growing up with Zach was truly a blessing. The kid would never fail to make you laugh, smile, and feel loved. Zach was not just a best friend to me, he was my brother. We just knew no matter what happened in our lives, he had my back and I had his. Right before I left for NYC this summer, Zach called me just to see how I was doing and if I was excited for the big move. I had told him truthfully I was a little nervous and scared about the big change. He dismissed my fears when he said he knew I would kill it in the big city and not to sweat it "you will make the eastside proud". Hearing him say that put the biggest smile on my face, and he made me feel so loved that he believed in me. Zach had that effect on every person he touched in his life, he made everyone feel so special and loved. He had the biggest heart of anyone I know, he was always there for his family and friends. There will not be a day that goes by that he won't cross my mind. He will forever have a special place in my heart. Please watch over me and everyone while you are up there in heaven, my love. I miss and love you so much Zachary. 

-Emily Preston
---
Much of my childhood revolved around Gymnastics Unlimited and since Zach's mom owned the gym, I remember always being with him when we were little. He was always so goofy and sweet. I was never with the popular crowd at Cathedral, but Zach would always be the one to make an effort to smile and say hello to me. I saw Zach a lot at Ball State and even though we weren't super close, he was always such a sweetheart to me. Zach didn't care who you were, he would include you and would make you feel so very special. I will never forget the love he had for everyone he met. He truly had a way of making this world a happier place. And I know he will continue to shine down the brightest light to all of our lives. <3
-Olivia McClellan
---
Decker had been one of my closest friends since I was 14 and I was so lucky to have him for so long. As an Eastsider you're automatically friends with the kids your age, but with Zach and our guy friends it was a family. I'd give anything to go back to one of the infamous "porch parties" where we'd drink any alcohol we could manage to steal from our parents, hanging out in the "Dub-P" way too late on school nights, or to making the trek to the north side parties as youngsters and joking that everyone would know we weren't from there by our cars. It'll be weird going to work and not seeing your goofy smile show up the usual few minutes late. Miss you and love you so much. "Keep it down up there."
-Abby Warner
---
(If you would like to add a section to this tribute, please email it to [email protected] with the subject line "Zach Decker".)
Cyberprops is excited to announce that the official countdown to what you've all been waiting for has arrived! Check out how you too can give props: http://app.cyberprops.com/cyberprops-introduction/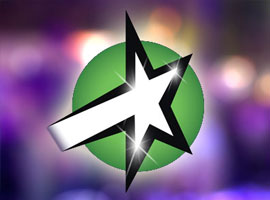 Latest posts by CyberProps
(see all)